Bringing together a host of recognised speakers in the field of dyslexia, all of our Education seminars are CPD Certified. Build your CPD portfolio at the Dyslexia Show.
Ideal for teachers, SENCo's and education professionals, the Dyslexia Show will enable you to develop your understanding of teaching students with dyslexia.
To attend any of the below seminars, you will need to register and then purchase a day ticket. Education day tickets start from only £36.00 and mean you can attend all seminars on that day. Day tickets are selling fast and are on a first come first served basis.
Day 1 – Friday 20th March
Dyslexia and Auditory Processing
By Dr Lindsay Peer 
Click HERE to read the full description.
Approximately 5% of school-age children have some type of auditory processing disorder and according to the National Institutes of Health, in children with learning difficulties the prevalence of auditory processing disorder has been found to be 43%. In addition, around 50% of children with dyslexia also have coexisting Auditory Processing Disorder" (Auditory Processing Center). The speaker will explain the condition, how it overlaps with dyslexia and how to support children with this condition in school.
The Importance of Developing Motor Skills for Handwriting
By Cathy Parvin
Click HERE to read the full description.
One of the common reasons children struggle with handwriting is due to poor motor skills. This informative session explains why developing pre writing skills is important in helping children master handwriting and prevent problems occurring.
The Role of Materials and Visual Images in Teaching Maths
By Prof. Steve Chinn
Click HERE to read the full description.
Key figures in the history of maths, such as Bruner and Cockcroft, have written about the vital role materials and visual images play in learning maths. My forty years of experience of teaching and researching in the maths for special needs field has taught me that these 'aids to learning' are essential for students with dyscalulia and maths learning difficulties, but also are beneficial to all learners. The session will look at practical examples of the use of these aids to develop maths skills and concepts, from counting to algebra (via fractions!)
Adventures in Learning: Running to Write 
By Hywel Roberts
Click HERE to read the full description.
Drawing on research and experience, Hywel will share innovative ideas with a storytelling edge. Delegates will leave with tools to draw children into thinking and learning and a renewed enthusiasm for writing. The session will be thoughtful, fun and practical. It'll also be rooted in reality.
Can't Write, Won't Write – and You Can't Make Me
By Neil MacKay
Click HERE to read the full description.
Building on Neil's workshops and webinars around developing narrative and fiction, this presentation uses the same strategies to model ways to develop discussion/discursive writing and persuasion with our reluctant writers. As ever, the strategies are firmly based on the psychology of learning and, in particular, on multi-sensory ways to defeat the "forgetting curve", something which is reported to limit the effectiveness of popular whole class extended writing approaches for students with issues around working memory and speed of processing.
How emotional intelligence can help the parent / teacher relationship when supporting a dyslexic child 
By John Hicks
Click HERE to read the full description.
When negotiating support for a dyslexic child in school the parent/teacher relationship will be affected by thoughts and emotions that come about from experiences of dyslexia. Parenting and Neurodiversity Coach, John Hicks will explore how Emotional Intelligence being used on both sides of the relationship can build more fruitful working relationships that can positively impact the support for a dyslexic child.  
How to Become a Confident and Competent Assessor 
By Katrina Cochrane
Click HERE to read the full description.
Katrina Cochrane will be presenting a guide to be a confident and competent assessor based on 20 years of assessing for dyslexia. Her talk will encompass latest advice from SASC and will address some of the pitfalls to avoid when making an APC renewal. Katrina is an experienced dyslexia specialist who set up her own company Positive Dyslexia Ltd three years ago having been Head of Education and Policy at the BDA. She remains a member of the BDA Accreditation Board and also of SASC
A National SEND Update
By Lorraine Petersen
Click HERE to read the full description.
During this session I will update delegates on current policy on supporting pupils with SEND from a government, local authority and schools point of view. The session will also offer information about recent or proposed changes that have been announced in the last year including the impact of the changes to the new Ofsted Framework introduced from September 2019.
Quality First Teaching Strategies: If it Works for Dyslexic Learners it benefits everyone!
By Beccie Hawes
Click HERE to read the full description.
This talk will focus upon simple, practical strategies to support dyslexic learners in the classroom. Not only will the strategies explored support dyslexic learners to maximise their learning and make accelerated progress, they will benefit all learners as part of an inclusive approach. All strategies explored will be simple, effective and easy to deploy on a Monday morning!
British Dyslexia Association (BDA)
By BDA
Click HERE to read the full description.
Diagnosing Dyscalculia and Maths Learning Difficulties
 By Steve Chinn
Click HERE to read the full description.
This session will look at a protocol for diagnosing maths learning difficulties and dyscalculia and how to use a clinical approach to maximise the information gathered and interpreted. The tests and activities discussed are taken from the best selling diagnosis manual, 'More Trouble with Maths.'
Working Memory? Memory Working?
 By Rachel Ingham
Click HERE to read the full description.
Research demonstrates a direct link between working memory difficulties and learners' academic attainment. Being aware of these difficulties and how to meet learners' needs is key to learning success. This seminar identifies the barriers that prevent learners with dyslexia from accessing the curriculum.
Helen Arkell
By Helen Arkell
Click HERE to read the full description.
Using Technology to Beat Your Barriers
 By Adam Gordon
Click HERE to read the full description.
Everyone has aspects of life which they find challenging. These are your barriers and they get in the way. They might get in the way of learning or communicating. They might get in the way of getting to places on time or getting places at all.  In this session Adam Gordon will discuss how technology can help remove, overcome or work around our barriers. We will look at the broad range of ways technology can assist inclusion for EVERYBODY. There will be some specific examples of tech which you might be able to take into your classroom next week without spending a penny. 
2020 Visions for Dyslexic Students from the Multi-sensory Toolkit
By Susie Nyman
Click HERE to read the full description.
The seminar will be a lively interactive practical presentation which will inspire children with dyslexia to become grade risers and ultimately achieve stellar results. Susie will showcase innovative tried and tested easy-to-replicate 'Multi-Sensory Techniques' from her 'Multi-sensory Toolkit' she uses with her students at The Sixth Form College, Farnborough. Many are now available free on YouTube, as well as in 'The Multi-sensory Toolkit' published by Oaka Books.
Click HERE to read the full description.
Can understanding morphology help literacy development in dyslexic readers?
By Prof. Juila Carroll
Click HERE to read the full description.
We know that most children with dyslexia show particular difficulties with phonology. This project investigates how much children use morphology to compensate for these difficulties. Knowledge of a word's morphemes can help us to read and write unusual words such as 'health' (which contains 'heal'). It can also act as a powerful vocabulary-learning tool. If children with dyslexia are aware of this information, they could use it to help improve their spelling and reading. I examine morphological awareness and use of morphological strategies in literacy in children with dyslexia, asking to what extent children with dyslexia use these strategies. I argue that students with literacy difficulties are sensitive to morphological information, but may have difficulties representing it in a structured way. If this is the case, then a highly structured approach to teaching morphological skills may be most effective for these students.
Understanding Dyscalculia and Maths Learning Difficulties
By Pete Jarrett
Click HERE to read the full description.
This talk will investigate some of the barriers to learning mathematics, including dyscalculia and dyslexia. This is an introductory talk aimed at parents, students and teachers who want to know more about the causes and indicators of mathematics learning difficulties and what is likely to help support people who struggle in this area.
Day 2 – Saturday 21st March
Maths 4.0
By Pete Jarrett
Click HERE to read the full description.
As we move into the fourth industrial revolution how can what we know about the development of arithmetical knowledge and the usefulness of AI informed learning allow us to solve the problem of low numeracy skills. The costs of poor mathematical skills are well evidenced, both for the individual and the country. Can we develop learning platforms and new approaches to teaching that allow us to target precisely the knowledge that learners need to know rather than place them into traditional classes where maths teaching and learning and be challenging.
Get it Right for the Dyslexia Spectrum – Get it Right for All
By Neil MacKay
Click HERE to read the full description.
This presentation models a number of high impact, evidence validated whole class accommodations that accelerate the learning of all in a class while being especially effective for those students who think faster than they read, write, spell and get ideas down on paper With potential gains of up to 20 months progress in 12, these inclusive habits of outstanding teachers empower teachers to help individuals without always needing to give individual help and contribute to closing the learning gap. Target audience: KS1-KS4+
Managing ADHD
By Fintan O'Regan
Click HERE to read the full description.
Attention Deficit Hyperactivity Disorder is a term used to describe a spectrum of Learning, Behavioural and Socialisation differences. It is estimated to affect between 5 to 8% of the population and can result in significant long term difficulties for the individuals concerned, their families and for society as whole. This presentation will consider how to best support individuals with symptoms of ADHD and co-existing conditions and will outline a range of strategies to deal with difficult, disruptive and defiant behaviours.
Don't Forget Mental Health When Supporting Dyslexia
By Samantha Garner
Click HERE to read the full description.
SEN students are 6 times more likely to suffer a mental health illness. This talk will highlight why that is and what we can do about it. It will make practical suggestions as to what we can do to support people with dyslexia and how people will dyslexia can look after their own mental well-being.
So what's going on? Surviving the education system. We all work and live in a relational frame
By Pennie Aston
Click HERE to read the full description.
This talk will look at the context within which we seek to educate others and the impact it can have on yourself.
Thinking is Harder than You Think
By Rachel Ingham
Click HERE to read the full description.
The Education Endowment Foundation (EEF) (2013) findings show that learners make an average of seven months additional progress when metacognition and self-regulation are modelled and taught. Evidence also indicates that teaching metacognitive strategies can be particularly effective for low achieving learners (EEF, 2017). Learners with dyslexia have specific learning difficulties and would benefit from explicit teaching of metacognition and self-regulation. This seminar highlights the importance of developing metacognition in learners with dyslexia and the teaching approaches to accomplish this effectively. Areas of focus include: A brief overview of metacognition and self-regulation, Teaching metacognition using approaches that work for learners with dyslexia, Motivation and self-efficacy.
Challenging Behaviour: #FlipTheNarrative 
By Callum Wetherill
Click HERE to read the full description.
During the session, we will look at sharing best practice in understanding human behaviour and how we can support pupils to achieve their potential through nurture, restorative and relational practice.
Sometimes it's Not Just the Words that Cause Reading Difficulties, but the White Page they're Printed On. 
By Bob Hext
Click HERE to read the full description.
Evidence for visual stress, recent research, and what you can do to make a difference.
Learning from Each Other:  Strategies to Support Children with Literacy Difficulties when Planning Mixed Ability Groupings 
By Dr. Amelia Roberts
Click HERE to read the full description.
Dr Amelia Roberts will talk about the problems with ability groupings and think about strategies to help teachers experiment with more fluid ability groupings for the benefit of all pupils. Teachers should expect to learn about findings from the 'Social Pedagogy in Groupings' project, with access to the website which includes free lesson plans. Teachers will come away with ideas about pre-teaching, designing groups, teaching groupwork skills and lesson planning ideas to maximise their effectiveness in teaching mixed ability groups.
Adolescents with Dyslexia: Risk, Resilience and Opportunity
By Dr Tilly Mortimore
Click HERE to read the full description.
Teenagers with dyslexia face special challenges connected with the changes they face physically, emotionally and practically.
Early adolescence may also be the time when dyslexic-type difficulties with literacy and academic work combine with emotional uncertainties to undermine confidence and increase stress.  This session will explore the nature of dyslexic differences at this frequently challenging stage and highlight principles upon which secondary schools and families can provide support.
It is free to attend the Dyslexia Show.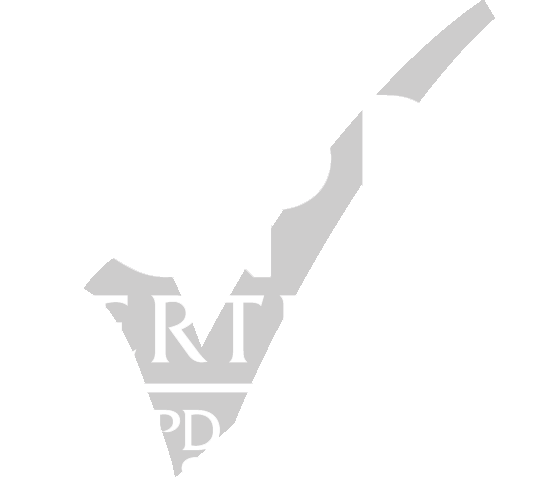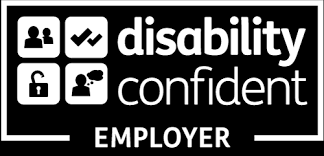 Event Location
Hall 8
NEC, National Exhibition Centre
North Avenue
Marston Green
Birmingham
B40 9AD
Opening Times
Friday 20th March 2020 - 9:30am - 5:00pm
Saturday 21st March 2020 - 9:30am - 4:00pm
Company Information
Dyslexia Show Limited
29 Lawford Road
Leicester
LE2 9AD
Reg: 11924693
Tel: 0330 088 7985 
Email: hello@dyslexiashow.co.uk