Here you will find a complete list of our expert speakers hosting Education seminars.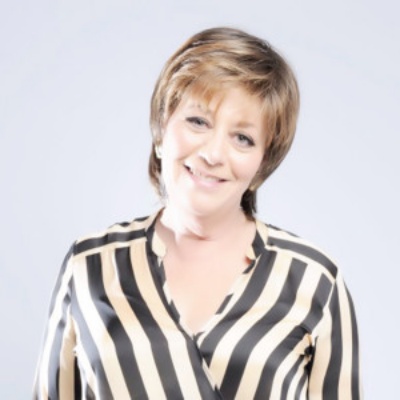 View Bio
Educational & Chartered Psychologist, Speaker, Author & Expert Witness, Lindsay is widely recognised as an expert in the range of Specific Learning Difficulties / SEN & mainstream education. In 2002 she was appointed CBE for services to Education & Dyslexia. In 2011 she was awarded the Outstanding Lifetime Academic Achievement Award by the British Dyslexia Association (BDA). She won a 2017 Science Council Chartered Scientist CPD Commendation. She is a Patron of GroOops, a charity dedicated to creating an emotionally healthy dyslexia aware world. Lindsay has lectured extensively as keynote speaker internationally since the late 1980s & has advised governments, policy makers, lawyers, adults, schools, psychologists, therapists & parents. She delivers school INSETs.
Lindsay is an Associate Fellow & Chartered Scientist of the British Psychological Society & a Fellow of both the International Academy of Research in Learning Disabilities & the Royal Society of Arts. She is a member of the Association of Child Psychologists in Private Practice & of the Association for Child & Adolescent Mental Health (ACAMH). She is registered to practice with the Health and Care Professions Council.
Lindsay held the posts of Education Director & Deputy CEO of the BDA until 2003. She has many years' experience as a teacher, teacher trainer & SENCo. She has published a considerable body of material both theoretical & practical & published the first ground-breaking book linking 'Glue Ear' with Dyslexia.
Lindsay has a private practice assessing children, students & young adults facing challenges in learning and at work. She is authorised to assess for public examinations. Expert witness experience: Dyslexia, Dyspraxia, AD/HD, Asperger's Syndrome / ASD, Speech & Language Difficulties, APD, Hearing Impairment, Global Delay, MLD and Emotional challenges.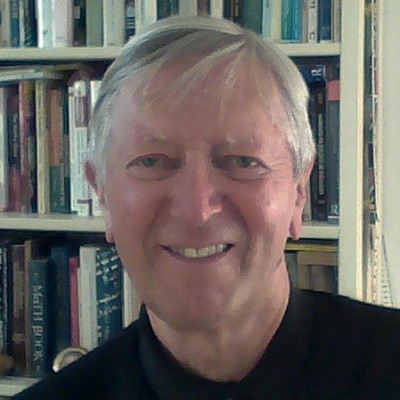 View Bio
Steve was Principal of two specialist schools for dyslexic students before founding his own school. His school received Beacon School status from the Government and was the first recipient of the Independent Schools 'Award for Excellence'. Through Government Beacon School funding he designed and delivered the UK's first PG Certificate course on dyslexia and maths difficulties. 
Steve's many research papers, articles and books include the TES/nasen award-winning 'The Trouble with Maths'. He compiled and edited 'The International Handbook of Dyscalculia and Mathematical Learning Difficulties' (2015). The 4th edition of his seminal book 'Mathematics for Dyslexics: A Teaching Handbook' was published in 2017. He was the first Chair of the British Dyslexia Association's dyscalculia committee, is an Honorary Advisory Member of the Register of Educational Therapists (Singapore). He has recently written catch-up materials, 'Big Ideas' for Numicon. 
Steve has lectured in 30 countries, has done consultation work for the Ministry of    Education in Singapore and is a Visiting Professor at the University of Derby.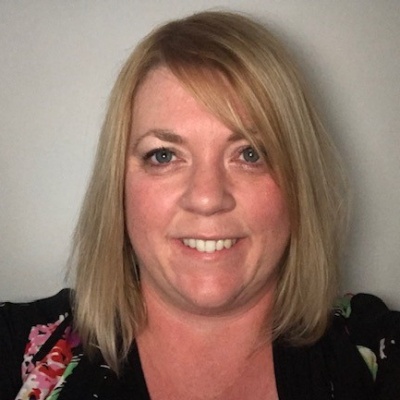 View Bio
Beccie has worked in all aspects of Special Educational Needs including mainstream, additionally resourced provision and specialist settings. She has extensive experience as a SENCo, Inclusion Manager and Lead Local Authority Advisory Teacher. Beccie is currently the Head of Service with Cadmus Inclusive – a service that supports schools and settings with all aspects of inclusion. Beccie remains very 'hands on' in the classroom and is passionate about being at the chalk face to support teachers and children in order to practice what she preaches. She is the author of 'The Complete Dyslexia Toollkit' and co-author of 'Getting it Right for SEND' and 'How to Create the Perfect Partnership with Parents'. She has also developed a number of educational resources to support learners with educational needs. Beccie is especially passionate about celebrating learning differences. She strives to support schools to improve quality first teaching to ensure that every pupil has the chance to shine!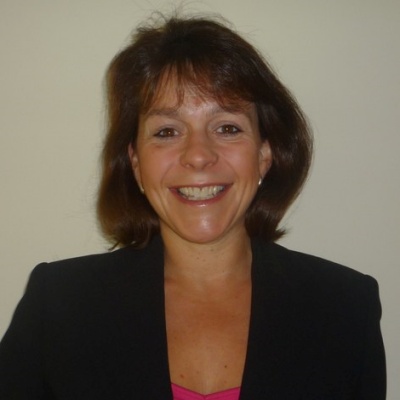 View Bio
Judy is an educational consultant specialising in Maths and learners with dyscalculia and dyslexia. Her teaching career started in primary schools before she moved into teaching children with special needs. Judy delivers key notes, workshops and training in Dyscalculia, Dyslexia and Maths Mastery across the world, including New Zealand, Australia and Dubai.  
Judy co-founded the Dyscalculia Association alongside Professor Steve Chinn in 2018. 
Publications  
Help! My Child Has Dyslexia (LDA), 2011. 
Dyscalculia Lesson Plans Books 1 and 2 (TTS) 2014 
Dyscalculia Pocketbooks (Teachers' Pocketbooks) 2015 
Making Maths Visual and Tactile (SEN Books) 2016 
Understanding Maths Difficulties (OUP) 2017 
Can I tell you about Dyscalculia? (JKP) 2020 
Awesome Activities for Kids with Numeracy Difficulties (JKP) 2021 
Strategies for those who learn differently: GCSE Maths Publication-due late 2021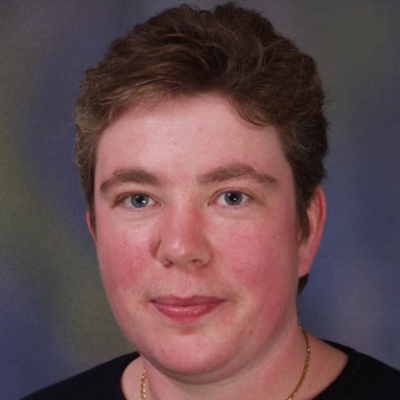 View Bio
Dr Susie Nyman is passionate about discovering how children learn and supporting them in ways which enable them to succeed. She was appointed as a Biology teacher at The Sixth Form College Farnborough in 1995, and subsequently as Curriculum Manager for Health and Social Care where she has worked ever since. 
Susie strives to raise students' achievements and support them in ways which enables them to succeed.  She works with students on an individual basis or with small groups delivering workshops deploying a range of innovative and Multi-sensory teaching techniques to assist their learning including her 'Equality and Diversity Tree' and famous puppets! 
In addition to her teaching, Susie has provided seminars and INSET training to PGCE students at Kingston University, as well as in a number of local schools and colleges on teaching strategies. Since February 2017, Susie has been invited to present seminars on 'Multi-sensory Techniques' at The Learning Differences Conventions in Australia, The Sixth Form College, Farnborough, Richmond College, The Helen Arkell Centre, Bell House, The Oratory School, The Herefordshire SENCO Conference and The Tes SEN Shows in London and Manchester.   
Recently, she was filmed 'in action' for The British Dyslexia Association as well as Oaka Books, and the footage is now available on YouTube. Subsequently, she has written a chapter about 'Multi-sensory Teaching' in the latest BDA Dyslexia Friendly Schools Good Practice Guide and 'The Multi-sensory Teaching Toolkit' by Oaka Books. 
In recognition of over 21 years continued service at The Sixth Form College Farnborough, Susie has been nominated three times by the College for the 'TES FE Teacher of the Year Award'. This is an honour of which she is immensely proud.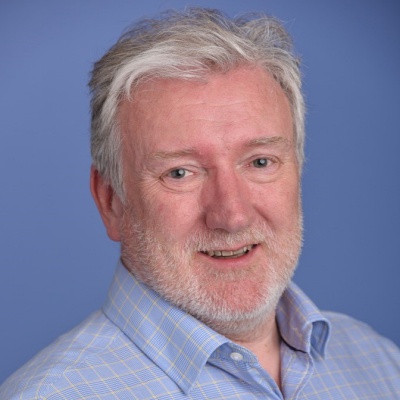 View Bio
Pete Jarrett is Managing Director of Tutorum Learning and Assessment and Chair of the BDA Dyscalculia Committee. Pete is dyslexic himself, and is passionate about helping people who find learning difficult to be supported by teachers and technology. Pete is a regular speaker at conferences and shows and is always entertaining and informative.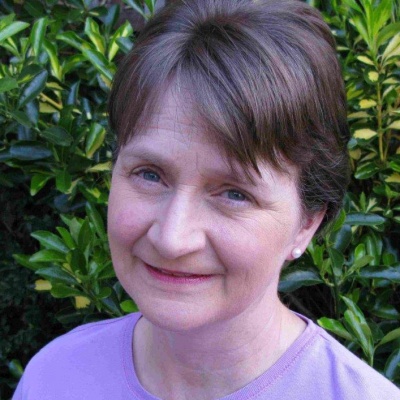 View Bio
Cathy Parvin trained as a Registered General Nurse, an Orthopaedic Nurse and completed the Further and Adult Teachers Certificate (Course 730/7307).  Following training and mentoring by the Dyspraxia Foundation, Cathy became their Education Officer (West Midlands) in 2010. A funded two year post delivering training in schools for teaching staff on dyspraxia. On completion of this project, Cathy was asked to continue as an "approved" trainer and advisor on their Educational Panel.  Currently she is Director of Dyspraxia Education an organisation which supports children with dyspraxia/DCD in education. She is a visiting university lecturer for SENDCo Award, P.E, PGCE, BA honours and Early Years courses and has delivered conference seminars and keynote speeches both nationally and in Europe. She attends numerous conferences, study days and training events, however, it is her daughter Lydie, who has given her a very deep and meaningful insight into the challenges and benefits of living with dyspraxia and other neurodiverse conditions. 
Cathy has a particular interest in helping children with handwriting difficulties and has developed handwriting interventions and resources to help them. She has also completed training with the National Handwriting Association after which she was invited to be a trainer for them and a committee member. She has several years' experience of supporting children with handwriting difficulties. Her "Jimbo Fun motor skills for handwriting" resource is a winner in the SEN category of Teach Primary Resource Awards 2018.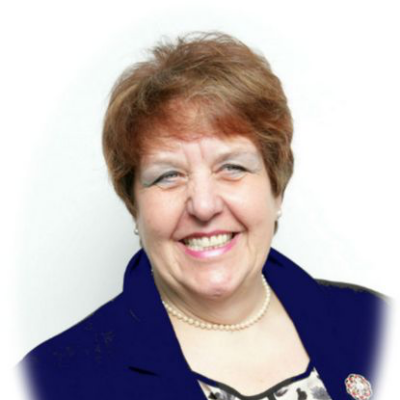 View Bio
Lorraine has 25 years' experience in the mainstream school environment as a teacher and Head Teacher. From 2004 – 2013 Lorraine was CEO of nasen, a charitable organisation supporting all those who work with children and young people with special educational needs and disabilities. 
 As a result, Lorraine has many years' experience of working with pupils with an array of special and additional needs and the teachers, SENCOs and support staff that work with them. 
During her time as CEO of nasen, Lorraine worked on a number of projects with various agencies including the Department for Education, the National College of Teaching and Leadership (formally the Teaching Agency) and UKTI. She has been a chair, keynote speaker and workshop facilitator at many national and international events and conferences  (that as well as a consultant for a number of national organisations. 
In 2009 Lorraine was awarded an OBE for her services to education. 
In 2010 Lorraine was awarded the Outstanding Achievement Award at the Education Research Awards and in 2013 the Outstanding Achievement Award at BETT 
In 2013 Lorraine established Lorraine Petersen Educational Consultancy and currently works independently, delivering training and supporting schools and local authorities with their SEND policy and practice. 
In 2015 Lorraine successfully completed the IPSEA SEN Foundation Legal Training and has been appointed as an Associate Lecturer at the University of Worcester. 
In 2016 Lorraine became an Advocate of the Chartered College of Teaching. 
Lorraine in currently Director of Chadsgrove Teaching School Alliance and is a Governor at Chadsgrove School. 
Lorraine has recently qualified as a Mental Health First Aider Instructor.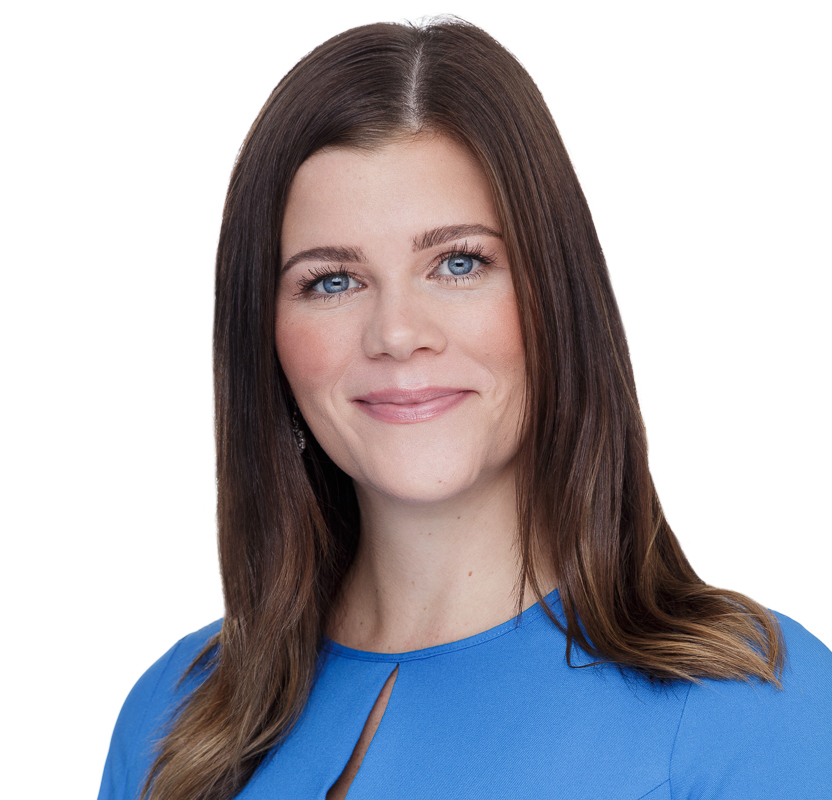 View Bio
Hayley Mason is a Director and Senior Solicitor at SEN Legal Ltd who represents clients nationally. Hayley has successfully acted for parents across numerous Local Authority areas.  Her work includes anything in the sphere of special educational needs – from obtaining an EHC Needs Assessment to getting a specialist independent Dyslexia setting named in Section I of child's EHC Plan, funded by the Local Authority. SEN Legal have had a constant success rate of over 90% for the last decade.
Hayley has done lots of work in the area of specific learning difficulties, including working with the British Dyslexia Association on their 'pop up' roadshows across the country. As part of her pro-bono work, Hayley seeks to raise awareness of specific learning difficulties and parental rights. There is so much misinformation out there in relation to specific learning difficulties, Hayley seeks to demystify the law it in a parent friendly, approachable way.
Hayley is also a columnist for the parent group 'Special Needs Jungle.'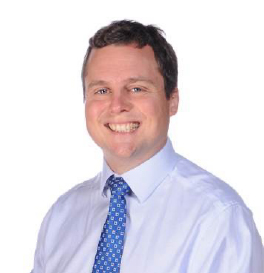 View Bio
David Williams (Executive Director of Inclusions for The Park Academies Trust) has a BSc (Hons), a PGCE, and a research Master's degree in Learning and Teaching specialising in student well-being from the University of Oxford. He completed the National Award for Special Educational Needs Co-ordination in 2014, and the National Professional Qualification for Headship (NPQH) in 2019 and he is qualified to test for JCQ examination access arrangements. In 2017 David completed the Master's level Attachment Lead qualification. 
David was a trustee of the British Dyslexia Association from 2010 to 2020, and was joint non-executive Chair of the Management Board and Chair of the Trustees from 2018 to 2020.  David is currently a Trustee for the Wiltshire Dyslexia Association and since 2018 he has contributed to the All Party Parliamentary Group for Specific Learning Difficulties. In 2007, he received an international scholarship for his research into the use of mindmapping techniques with ASC students, and in 2011 was named Dyslexia Teacher of the Year.  David is frequently invited to speak to groups of SENDCos both locally and nationally.  
David is a member of the Swindon Strategic Special Educational Needs Board and sits on the Swindon and North Wiltshire Professional Leaders Network for the Clinical Commissioning Group. David chairs the Swindon Sendco Champions and the Secondary Sendco working group.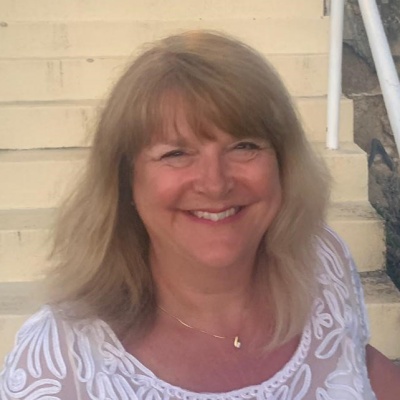 View Bio
Katrina is an experienced dyslexia specialist who set up her own company Positive Dyslexia Ltd three years ago having been Head of Education and Policy at the BDA. She remains a member of the BDA Accreditation Board and a Trustee of the Adult Dyslexia Centre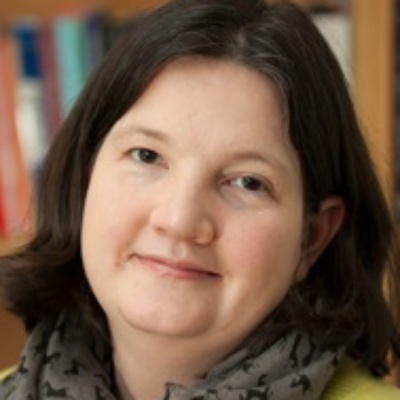 View Bio
Julia Carroll is Professor of Equity and Attainment based in the Centre for Research in Global Learning, Education and Attainment at Coventry University. Her work concerns the links between spoken and written language development and difficulties. Professor Carroll is the author of over 30 peer-reviewed journal articles and a book aimed at specialist teachers (Developing Language and Literacy). In 2018 she received the lifetime achievement award from the British Dyslexia Association.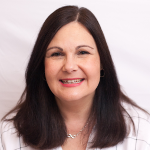 View Bio
Lia is Head of Training at Communicate-ed. She has been teaching and supporting learners of all ages for over 25 years and in varying educational settings. She is a specialist teacher who is highly experienced in all aspects of access arrangements, has held a current Assessment Practising Certificate since 2008 and regularly assesses in schools and colleges. Lia is the co-creator of a postgraduate access arrangements assessor course and is the author of the Patoss/JCQ book, 'Assessing the Need for Access Arrangements.' Lia serves on the SpLD Assessment Standards Committee (SASC) Board of Directors.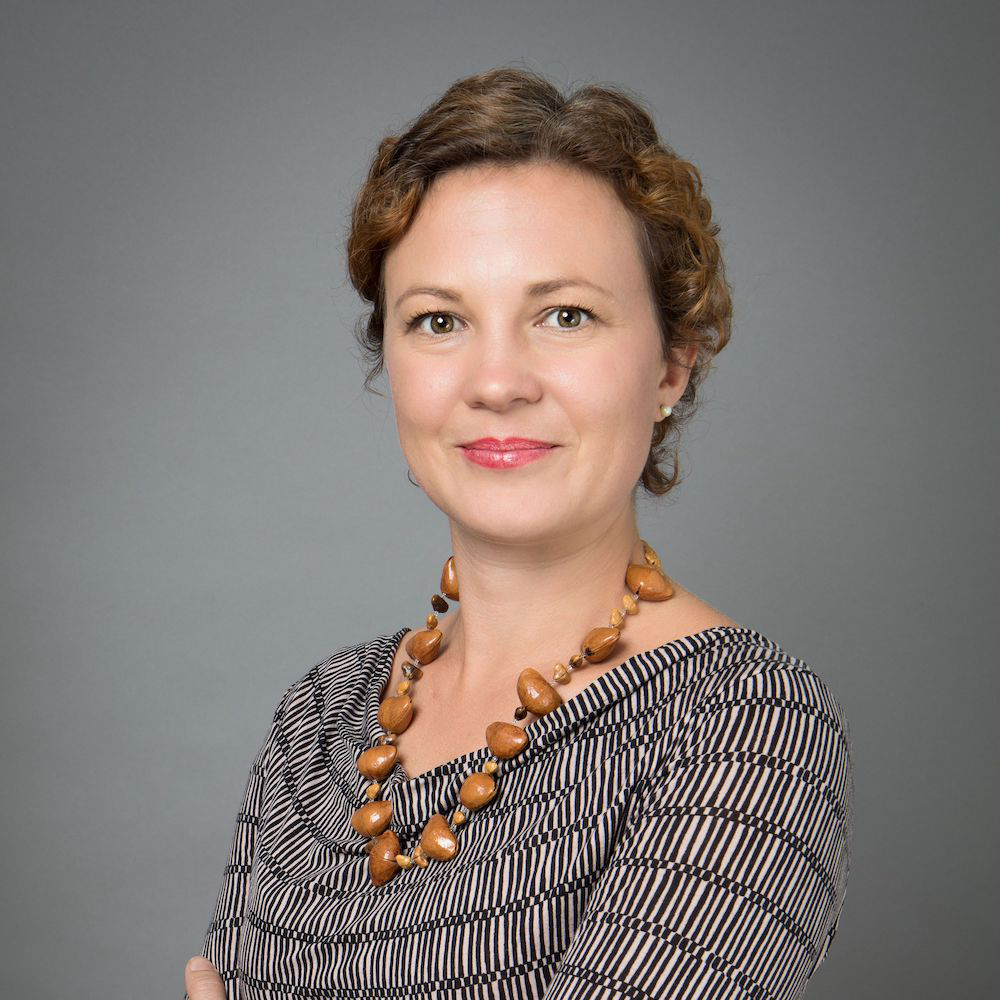 View Bio
Victoria Bagnall is a co-founder of Connections in Mind. Victoria is a teacher 
and pioneer in the field of executive functioning. As a dyslexic who overcame 
her executive function challenges to achieve her dream of studying geography at 
the University of Cambridge, she knows first-hand how difficult it is to grow 
up with executive function deficits. Victoria's teaching career started in the 
geography classroom but quickly moved into SEND support, and subsequently 
she pursued work as a tutor and coach, working one-on-one with children with 
executive function challenges. She now works with people of all ages and 
backgrounds to improve their executive function skills so that they can flourish. 
Victoria regularly speaks at conferences and delivers training to teachers, 
education leaders and corporates. 
View Bio
St David's College, was founded in the 1960s, with the aim to provide an education for boys who struggled to learn in traditional classroom settings. Since then, teachers at the college have developed innovative approaches enabling both neurotypical and neurodiverse pupils to achieve academically and become confident successful adults.
 We identify common limitations in our pupils including weak working memory, slower processing speed, struggles with attention and focus and create a positive inclusive learning environment. Whole school pupil engagement is our priority and certain principles are embedded into all mainstream lessons.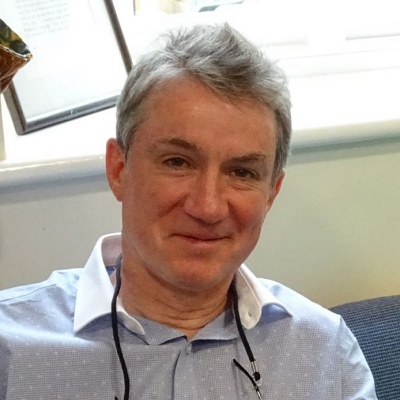 View Bio
He is currently a Behaviour and Learning Consultant and Trainer nationally and internationally.
He was the Head teacher of the Centre Academy from 1996 -2002, which was the first specialist school in the UK for students between the ages of 7-19 specialising issues related to ADHD, ASD and ODD.
He is an associate lecturer for Leicester University, the National Association of Special Needs, the Institute of Education, the Helen Arkell Dyslexia Centre and the former Vice Chairman of the UK ADHD Network and of the European ADHD Alliance.
He has written a number of books and published articles on the subject of ADHD, ODD and a range of Learning, Behaviour and Socialisation issues.
Fintan now works as trainer and consultant for schools and school support systems including, Social Services, Health, the Police and Foster carers with regards to providing behaviour management strategies for children and families struggling with SEND and behaviour issues.
Further details of training courses can be found on his website and he can be contacted through the following email address listed below.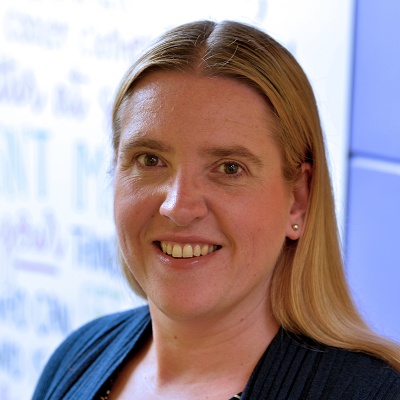 View Bio
Kerry Hill is a National School Improvement Partner with TT Education. She has over 20 years' experience in the Education Sector, including over 10 years as a Head teacher. Under her stewardship, her most recent school became the first in the country to receive the Princess Royal Training Award (twice), for the impact of staff CPD in mental health. The school was also the first school in the country to be awarded GOLD in the Mental Health in Schools' Award. Kerry's commitment to enabling pupils and staff to thrive is underpinned by a firm belief in developing a culture of well-being. Kerry has worked with BBC Teach on Mental Health and has spoken about wellbeing at the 2020 Education Show. Kerry is also a Fellow of the Chartered College of Teaching, has a Masters in Leadership of Mental Health in Schools and was a finalist in the TES Awards 2019, Head teacher of the Year category. Kerry has had numerous articles published both nationally and internationally on mental health and wellbeing alongside other educational topics.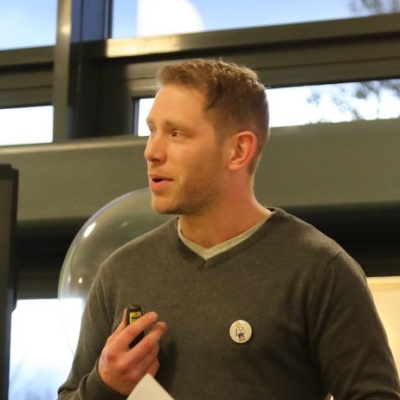 View Bio
"My experience of working with children and young people with Special Educational Needs and Disabilities (SEND) at the age of 18, when I became a parent of a four year old boy with autism. Since then, I have dedicated my life to supporting our amazing young people in a range of roles across education and social care. I am now a Specialist Leader of Education and Pastoral Leader at Joseph Norton Academy, a setting for KS2-4 pupils with Social, Emotional and Mental Health (SEMH) difficulties".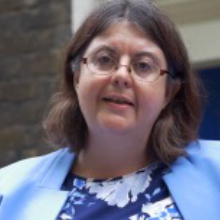 View Bio
Dr. Amelia Roberts is a Principal Teaching Fellow at UCL and Deputy Director of UCL Centre for Inclusive Education. Dr Amelia Roberts' research focuses on knowledge exchange and reflective practice to support teachers of vulnerable pupils and covers inclusive education, Lesson Study, Autism and whole school approaches to Social, Emotional and Mental Health. She is the Labour Party's Resident Expert on Special Educational Needs and works with the Department for Education on a number of projects, including co-writing two reports for Whole School SEND and as an Inclusion Expert for the Standards and Testing Agency. She has spoken recently on Sky News, BBC South East today and BBC Radio. As part of her UCL role, she regularly visits the Falkland Islands and has worked with UNICEF in the Sultanate of Oman on an 'Inclusive Classrooms' project and an inclusive education project evaluation in Moldova with JK Rowlings charity 'The Lumos Foundation'.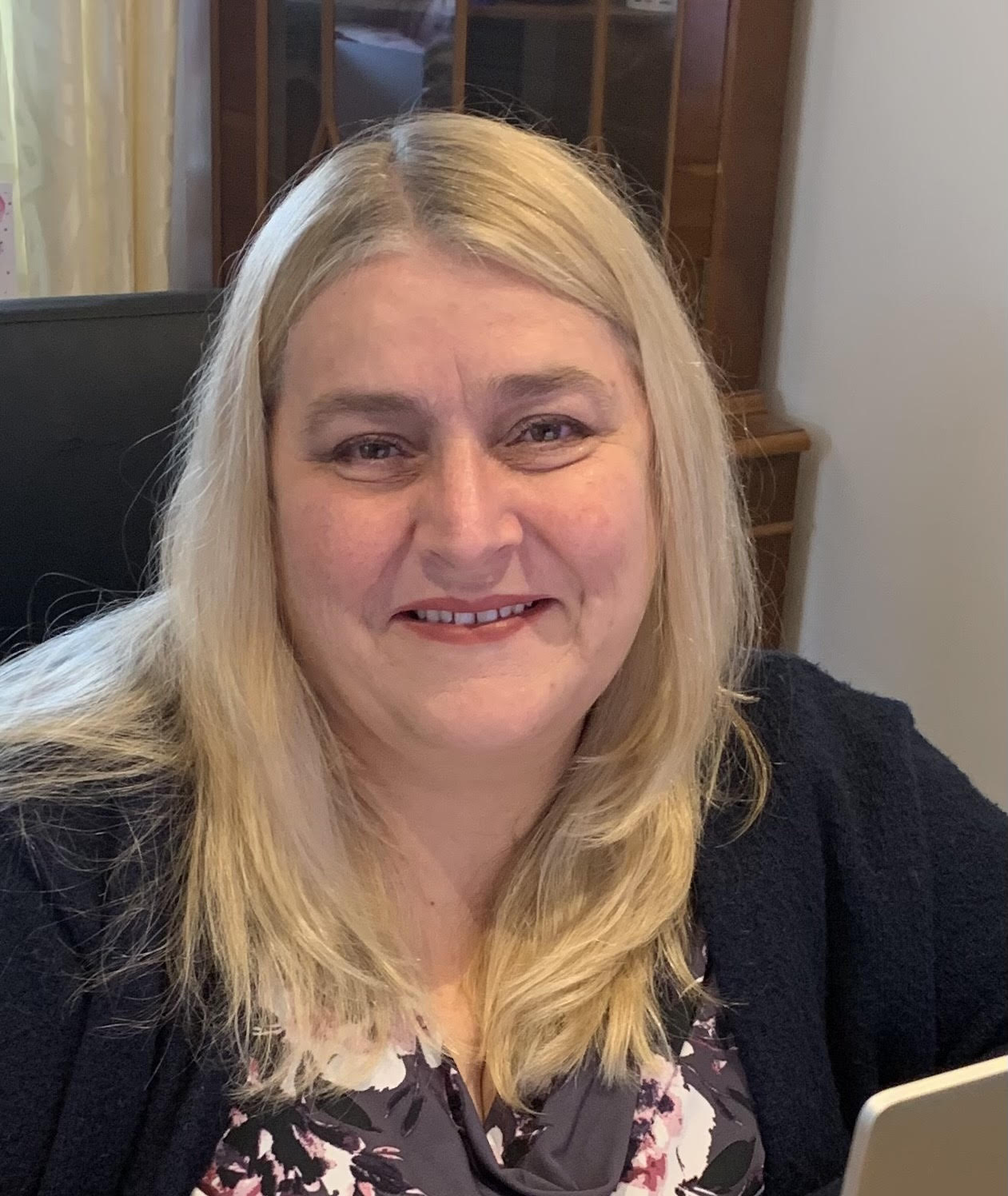 View Bio
Dr Angela Thompson has over 30 years' experience across health and education settings as therapist, senior lecturer, governor, parent advocate, and academic in psychology; lecturing on the master courses for education and psychology. She completed an extensive PhD in 2021 on "The Illusion of Inclusion: How Parents of Children with Dyslexia Perceive, Understand and Enact Inclusion" and has presented at international conferences on this. She is a longstanding invited member of the All-Party Parliamentary Group for Dyslexia and Specific Learning Disabilities. She currently is an Associate Lecturer with the Open University. 
View Bio
Sam is a renowned trainer and speaker on Mental Health and SEN. She trains education staff nationally and internationally, and writes regularly for education publications. She also has a book coming out soon! Sam is also a qualified Educational Assessor, CBT Counsellor and PPP (Triple-P) Facilitator. In her spare time she is a diva singer performing around South Devon!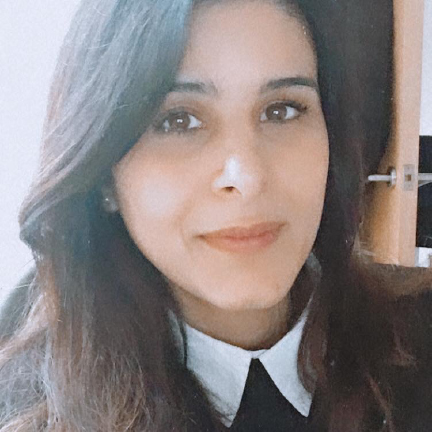 View Bio
Dr Maria Reraki is a lecturer and the programme leader for the PGCert course in Dyslexia and Literacy Difficulties (SLD) in the Department of Disability, Inclusion and Special Needs (DISN) at the School of Education.
Maria is a qualified teacher specialised in teaching English to learners of other languages with dyslexia/literacy difficulties. She has a strong interest in assessments and interventions that target the inclusion of learners with dyslexia in monolingual and multilingual settings. She has worked as an EFL teacher in schools in Greece supporting learners with SEN. In the UK, she has been involved in various research projects supporting school teachers in carrying out inquiry within and around their schools with a focus on disadvantage. She has also been involved in the research project 'PATHS to success that focuses on enhancing pupils' social competence by facilitating the social processes in the classrooms. Whilst studying for her PhD she worked as a support worker for Further Education learners with moderate and severe learning difficulties at the Manchester College.
Her current research interests focus on dyslexia and self-esteem and support approaches for EAL learners with dyslexia at Further Education/Higher Education levels.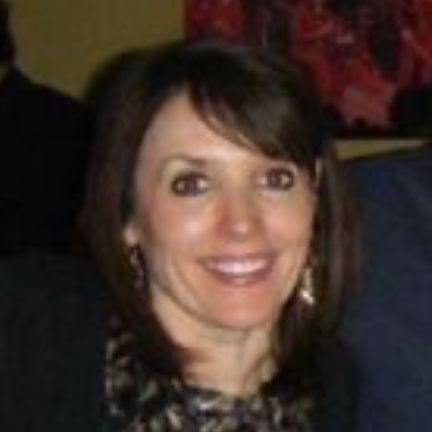 View Bio
Vikki has taught in mainstream and special schools, further education colleges and universities. In addition to her position of Teaching Fellow on the postgraduate Dyslexia and Literacy Difficulties programme, she is a member of the University of Birmingham's Student Disability Service where she works with a range of students with specific learning difficulties and delivers CPD. Her research interests include inclusive learning and teaching, and listening and responding to the student voice.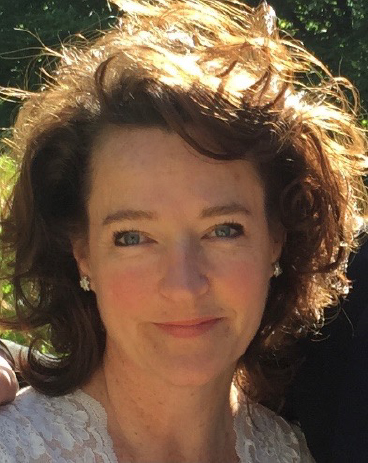 View Bio
Claire has worked at the Helen Arkell Dyslexia Charity for six years. She is Head of Education and oversees all courses at the centre; courses for education professionals including the Level 5 and level 7, and courses for parents and learners. Claire is also a specialist assessor and delivers numerous in-service presentations to schools and organisations.
In the past, Claire worked in a large primary school as SEN Team Leader responsible for assessing mainstream pupils, identifying those in need of additional support, allocating them to appropriate intervention groups, teaching the weakest learners herself, closely monitoring all pupils' progress.
Claire's work as a specialist teacher and assessor, along with seeing the significant difference that specialist support made to her own son's academic journey and self-esteem, has confirmed her commitment to making a real difference to the lives of learners with SpLD.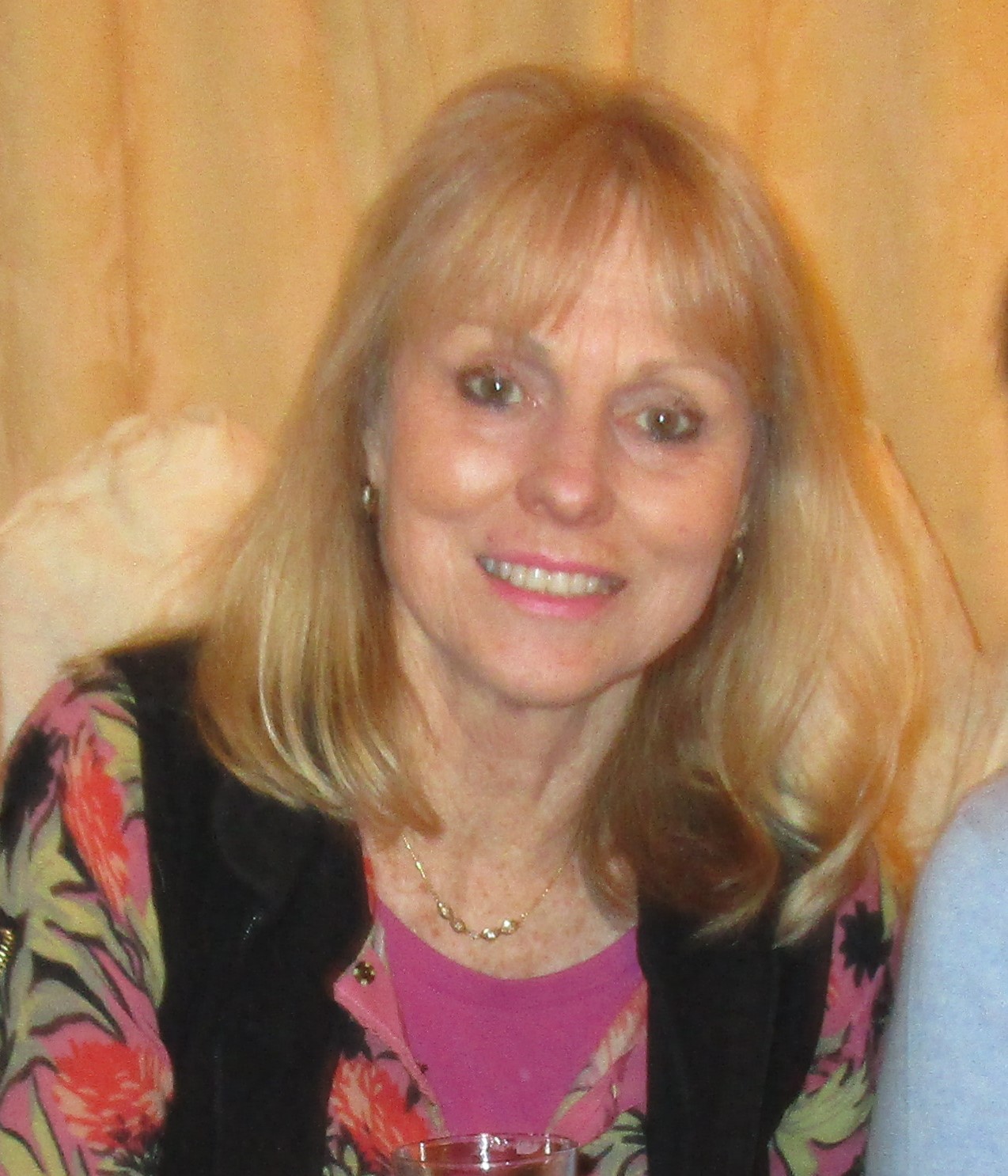 View Bio
Brenda Ferrie qualified as a secondary maths teacher and then specialised in assessing and supporting learners with dyslexia.  She now is the course leader at the BDA for the level 2, 3, 5 and 7 courses for support assistants and teachers wishing to specialise in supporting and assessing learners with dyscalculia and maths learning difficulties.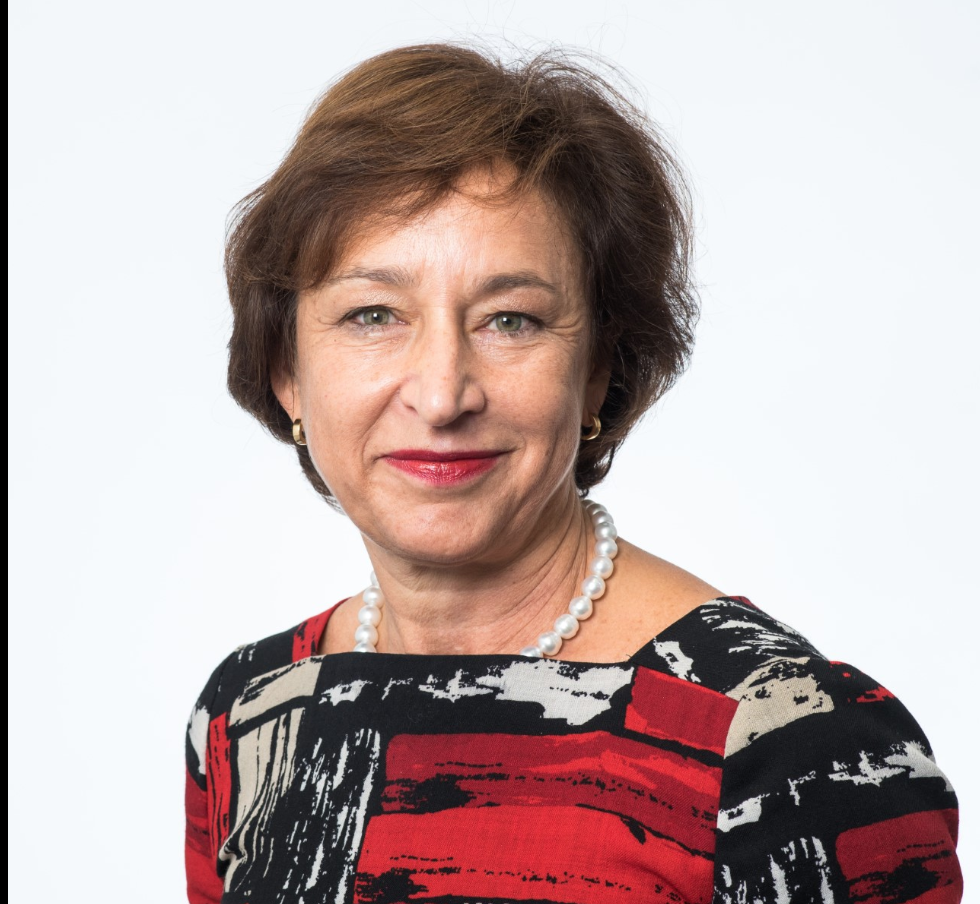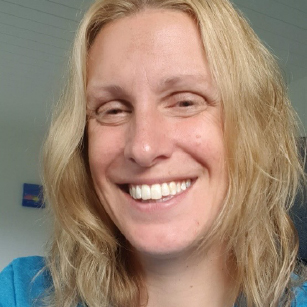 View Bio
Dr Helen Ross is a fully qualified special needs teacher and former SENCO, currently working in a mainstream school in Wiltshire. She also provides expert advice and research consultancy, as well as specialist tuition and CPD, through her own enterprise 'Helen's Place'. Helen is a Trustee of the British Dyslexia Association and is Chair of the Wiltshire Dyslexia Association. She has consulted for the British Dyslexia Association, The Committee for Science and Technology, and Wiltshire Local Authority.  
Helen is an independent researcher. Her research explores stakeholder experiences of SEND provision within the mainstream education sector, focussing on the empowerment of those supporting young people, to help them to take ownership of their own learning. Her research uses methods grounded within Bourdieu's sociological project to explore barriers to participation in learning and engagement with institutions.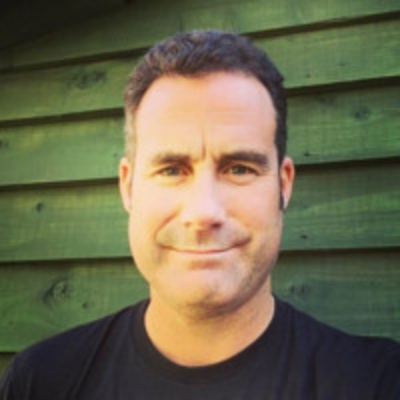 View Bio
Many dyslexic children are at risk of developing a poor self-esteem, which often comes from their experiences within education, if they find that they are working at a level of attainment that is easily surpassed by their peers.  With schools constantly assessing the performance of pupils on areas of education that are experienced as weaknesses when dyslexic, a child can start to feel that they are not good enough and lose hope.   
John Hicks, a parent of two neurodiverse daughters will share insights about his own experiences within his family with self-esteem and what worked in empowering his children to be the best that they can be.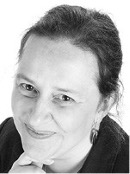 View Bio
I'm an SEN consultant with a background in SG too. I've taught every age from 2 to adult and probably every subject as well! I have my own company providing SEN support to schools and individuals, work from home as an advisor (and provide the blogs & webinars) for a software company that specialise in SEN and SG software, write guest blog posts for various publications and I have authored several books on SEN and Exclusion. I wrote my own computer programme for the accurate identification of children's needs and I'm looking forward to seeing this rolled out as a product for schools to use.  I'm an ambassador for Carter's Yard Phonics and I recently began supporting Evaluate My School (an excellent self-review tool for schools, LAs and MATs). 
I run a support network for over 7500 SENCOs and SEN professions, host a YouTube Channel and run a website of resources for that ultimate reach. Our support network meets virtually twice a month.  Our support network is run as a not-for-profit business and attracts many sponsors from different areas. 
I have been the main speaker at a series of SEN webinars for "enormous" audiences over the lockdown period alongside David Bartram, Natalie Packer, Carol Vorderman, Sir Jim Knight, Baasit Siddiqui (and others) and I am the keynote speaker at a number of more localised events in 2021 and 2022. In 2020 I was involved in developing a package for Teach First and I wrote a Teaching Assistant Apprenticeship programme which I now lead for a large multi-academy trust. I was recently working with a colleague on a joint DfE/NASEN project for FE SEN reviews.  I've been adopted by a number of multi-academy trusts as their SEN advisor. 
In my spare time (!) I'm mum to 4 fantastic boys, and wife to an even more fantastic hubby and I was the Chair of Governors across 3 schools…I even find time to still be a SENCO for schools in my local area for part of the week.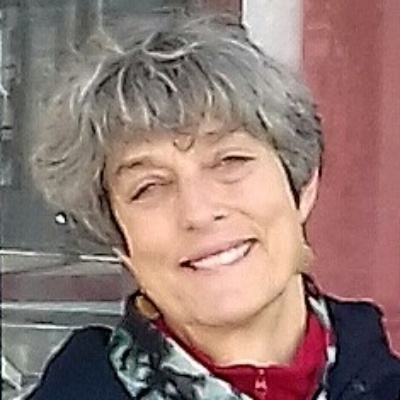 View Bio
Tilly has worked in schools and individually with dyslexic students of all ages, provided consultancy, workshops and training, including dyslexia, literacy, speech and language difficulties, learning style, study skills and dyslexia friendly practice in many settings.  She has lectured across Europe, Africa and India and developed and established Masters level courses in SpLD/Dyslexia for several universities.  Her books include "Dyslexia and Learning Style: A practitioner's handbook" (2008) and, with Jane Dupree, "Dyslexia-Friendly Practice in the Secondary Classroom" (2008). She has completed articles, book chapters and research projects covering dyslexia, inclusion, approaches to learning and children with EAL.  She is a Visiting Research Fellow in Inclusion/SpLD/Dyslexia at Bath Spa University.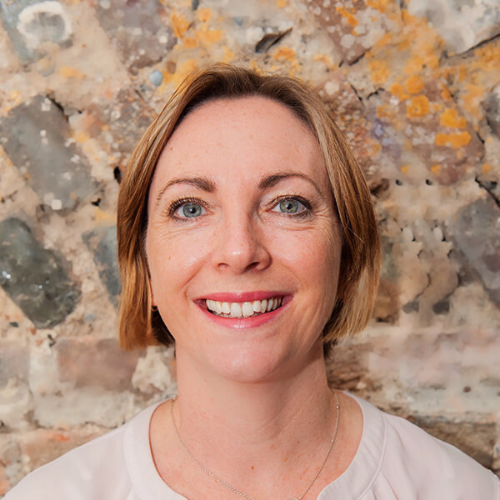 View Bio
Inspired by working at a special school, Kelly completed a specialist qualification in teaching learners with literacy difficulties. Since then, she has worked in Primary and Secondary mainstream as a teaching assistant, Further Education as a manager, and Higher Education as a specialist one-to-one teacher. She has been a SENDCo in two preparatory schools.