Here you will find a complete list of our expert speakers hosting Parents seminars.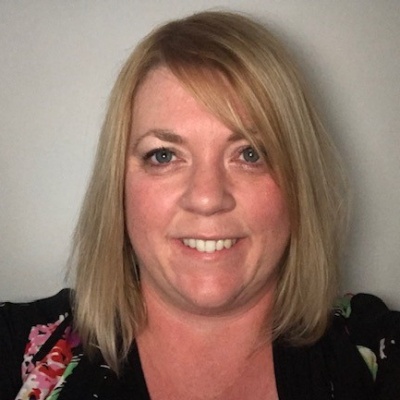 View Bio
Beccie has worked in all aspects of Special Educational Needs including mainstream, additionally resourced provision and specialist settings. She has extensive experience as a SENCo, Inclusion Manager and Lead Local Authority Advisory Teacher. Beccie is currently the Head of Service with Cadmus Inclusive – a service that supports schools and settings with all aspects of inclusion. Beccie remains very 'hands on' in the classroom and is passionate about being at the chalk face to support teachers and children in order to practice what she preaches. She is the author of 'The Complete Dyslexia Toollkit' and co-author of 'Getting it Right for SEND' and 'How to Create the Perfect Partnership with Parents'. She has also developed a number of educational resources to support learners with educational needs. Beccie is especially passionate about celebrating learning differences. She strives to support schools to improve quality first teaching to ensure that every pupil has the chance to shine!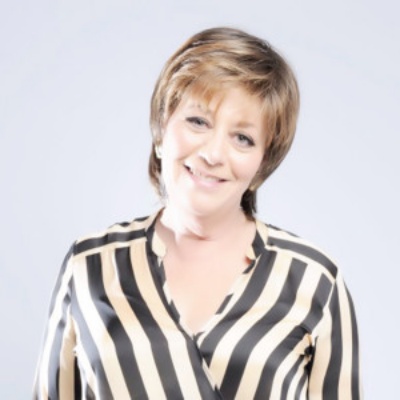 View Bio
Educational & Chartered Psychologist, Speaker, Author & Expert Witness, Lindsay is widely recognised as an expert in the range of Specific Learning Difficulties / SEN & mainstream education. In 2002 she was appointed CBE for services to Education & Dyslexia. In 2011 she was awarded the Outstanding Lifetime Academic Achievement Award by the British Dyslexia Association (BDA). She won a 2017 Science Council Chartered Scientist CPD Commendation. She is a Patron of GroOops, a charity dedicated to creating an emotionally healthy dyslexia aware world. Lindsay has lectured extensively as keynote speaker internationally since the late 1980s & has advised governments, policy makers, lawyers, adults, schools, psychologists, therapists & parents. She delivers school INSETs. 
Lindsay is an Associate Fellow & Chartered Scientist of the British Psychological Society & a Fellow of both the International Academy of Research in Learning Disabilities & the Royal Society of Arts. She is a member of the Association of Child Psychologists in Private Practice & of the Association for Child & Adolescent Mental Health (ACAMH). She is registered to practice with the Health and Care Professions Council. 
Lindsay held the posts of Education Director & Deputy CEO of the BDA until 2003. She has many years' experience as a teacher, teacher trainer & SENCo. She has published a considerable body of material both theoretical & practical & published the first ground-breaking book linking 'Glue Ear' with Dyslexia.  
Lindsay has a private practice assessing children, students & young adults facing challenges in learning and at work. She is authorised to assess for public examinations. Expert witness experience: Dyslexia, Dyspraxia, AD/HD, Asperger's Syndrome / ASD, Speech & Language Difficulties, APD, Hearing Impairment, Global Delay, MLD and Emotional challenges.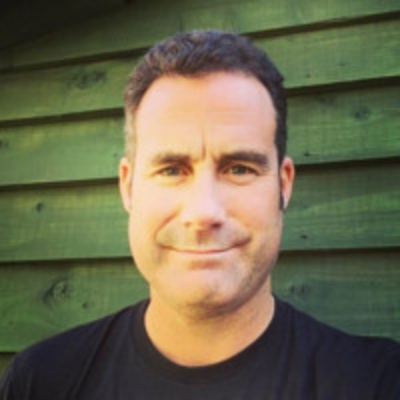 View Bio
Many dyslexic children are at risk of developing a poor self-esteem, which often comes from their experiences within education, if they find that they are working at a level of attainment that is easily surpassed by their peers.  With schools constantly assessing the performance of pupils on areas of education that are experienced as weaknesses when dyslexic, a child can start to feel that they are not good enough and lose hope.   
John Hicks, a parent of two neurodiverse daughters will share insights about his own experiences within his family with self-esteem and what worked in empowering his children to be the best that they can be.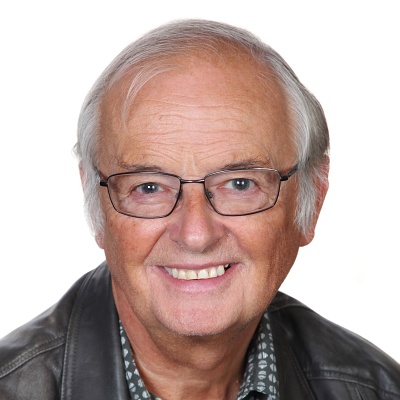 View Bio
Bob Hext began teaching English and French in 1973 and made a career change to SEN in 1987. He used a lot of games in his work as a French teacher, and applied the same approaches when working with dyslexic children, launching Crossbow Education in 1993 with two of the games he had developed with his students. He continued to teach part-time until 2004, when he and his wife Anne designed the eye level reading ruler. The immediate popularity of the reading rulers showed them just how many dyslexic people also suffered from visual stress symptoms, and in consultation with a professor of visual science Crossbow extended their visual stress range to include full-sized coloured  overlays, monitor overlays, tinted stationery, and screen tinting software. Over 2 million reading rulers have now been sold all over the world, and Bob has spoken on visual stress at conferences in the UK, Ireland and the UAE.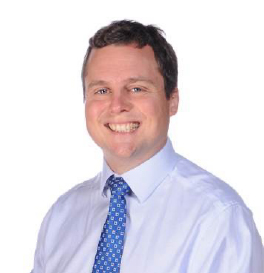 View Bio
David Williams (Executive Director of Inclusions for The Park Academies Trust) has a BSc (Hons), a PGCE, and a research Master's degree in Learning and Teaching specialising in student well-being from the University of Oxford. He completed the National Award for Special Educational Needs Co-ordination in 2014, and the National Professional Qualification for Headship (NPQH) in 2019 and he is qualified to test for JCQ examination access arrangements. In 2017 David completed the Master's level Attachment Lead qualification. 
David was a trustee of the British Dyslexia Association from 2010 to 2020, and was joint non-executive Chair of the Management Board and Chair of the Trustees from 2018 to 2020.  David is currently a Trustee for the Wiltshire Dyslexia Association and since 2018 he has contributed to the All Party Parliamentary Group for Specific Learning Difficulties. In 2007, he received an international scholarship for his research into the use of mindmapping techniques with ASC students, and in 2011 was named Dyslexia Teacher of the Year.  David is frequently invited to speak to groups of SENDCos both locally and nationally.  
David is a member of the Swindon Strategic Special Educational Needs Board and sits on the Swindon and North Wiltshire Professional Leaders Network for the Clinical Commissioning Group. David chairs the Swindon Sendco Champions and the Secondary Sendco working group.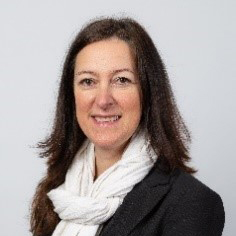 View Bio
Paloma Forde is the Founder of Screening4Dyslexia, an award-winning small business covering all of Surrey and South West London, as well as providing an online service across the UK.  She is an expert in the field of Special Educational Needs spanning a career of 22 years in Education. Graduating from Roehampton with a combined degree, (BA QTS and Art in a community context) she knew from the age of 17 she wanted to work/teach students with special educational needs.  She completed her Master's in education (SEN) in 2002. Paloma has worked across all sectors of education from nursery through to University level, helping students with a range of needs including dyslexia, as well as worked as an advisory teacher at Kensington and Chelsea LEA for 6 years.  Her passion for dyslexia stemmed from knowing that early detection is essential through early screening.  She specialises in using a multi-sensory approach to teaching using the Orton and Gillingham approach to teaching as well as a range assisted technology.  She has received recognition for her work from BBC's Theo Pathitis winning Small Business Sunday in January 2017 and CBE Jacqueline Gold in June of the same year.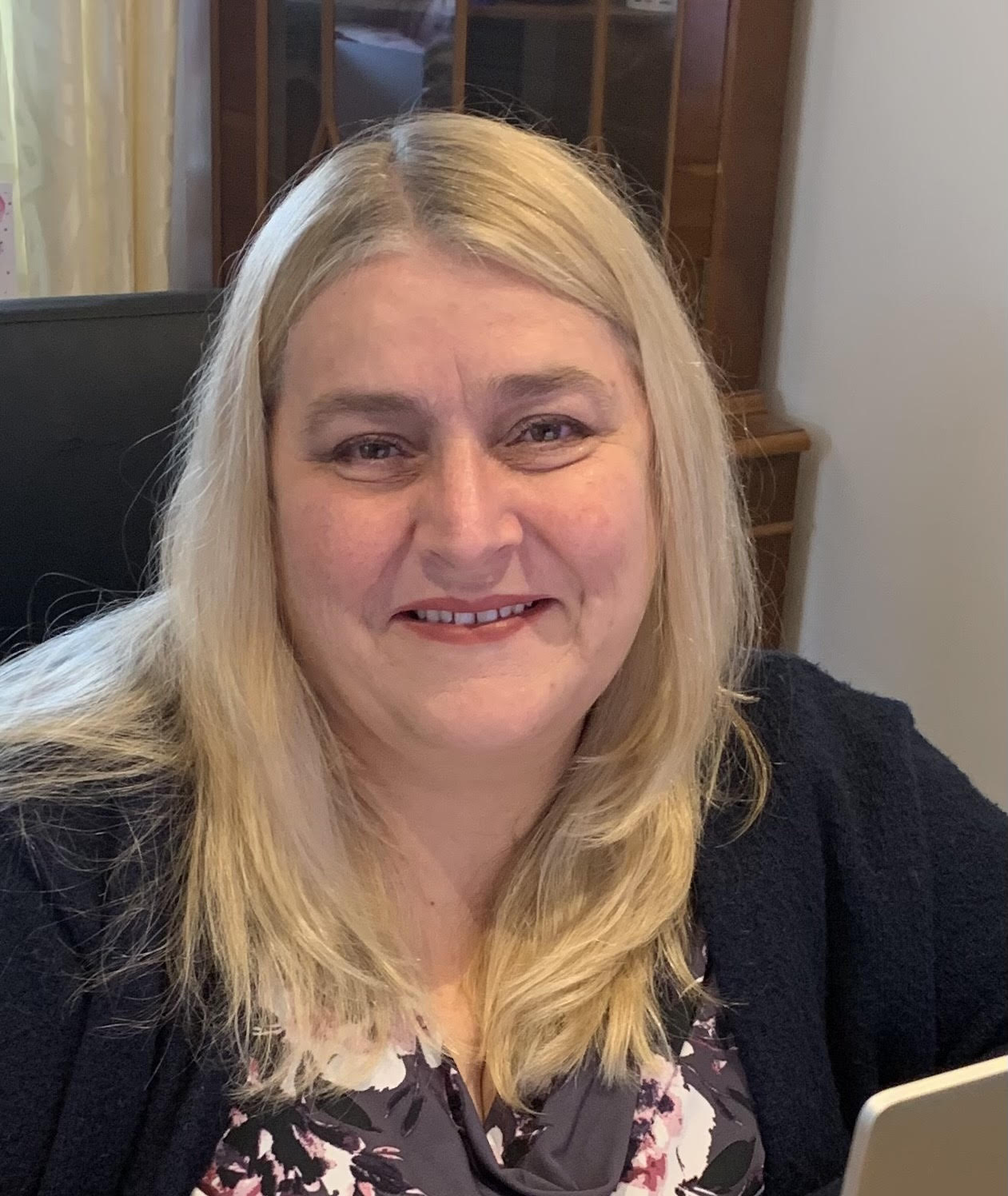 View Bio
Dr Angela Thompson has over 30 years' experience across health and education settings as therapist, senior lecturer, governor, parent advocate, and academic in psychology; lecturing on the master courses for education and psychology. She completed an extensive PhD in 2021 on "The Illusion of Inclusion: How Parents of Children with Dyslexia Perceive, Understand and Enact Inclusion" and has presented at international conferences on this. She is a longstanding invited member of the All-Party Parliamentary Group for Dyslexia and Specific Learning Disabilities. She currently is an Associate Lecturer with the Open University.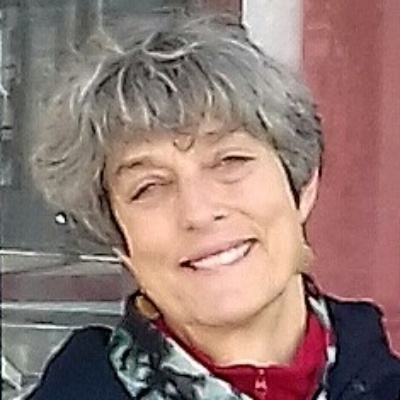 View Bio
Tilly has worked in schools and individually with dyslexic students of all ages, provided consultancy, workshops and training, including dyslexia, literacy, speech and language difficulties, learning style, study skills and dyslexia friendly practice in many settings.  She has lectured across Europe, Africa and India and developed and established Masters level courses in SpLD/Dyslexia for several universities.  Her books include "Dyslexia and Learning Style: A practitioner's handbook" (2008) and, with Jane Dupree, "Dyslexia-Friendly Practice in the Secondary Classroom" (2008). She has completed articles, book chapters and research projects covering dyslexia, inclusion, approaches to learning and children with EAL.  She is a Visiting Research Fellow in Inclusion/SpLD/Dyslexia at Bath Spa University.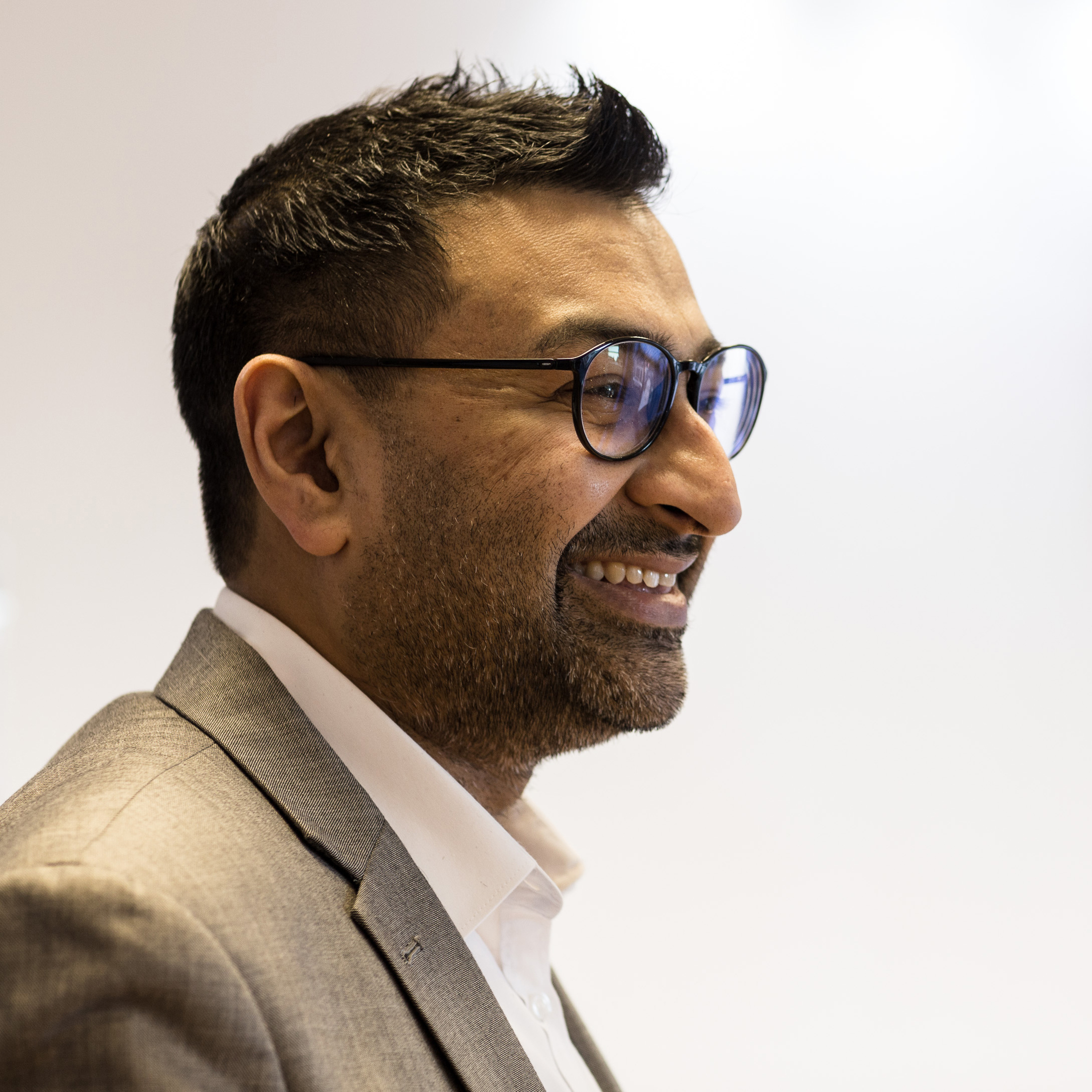 View Bio
Bhavin Shah (BSc Optom (Hons), MCOptom, MBCLA) is a multi-award-winning behavioural optometrist with over 24 years of experience. His passion for linking vision with learning, coupled with his unique approach to solving complex problems using innovation led to him specialising in behavioural optometry. He has helped hundreds of dyslexics to learn, study and work more effectively through a deeper understanding of their visual system. Bhavin has provided support to the dyslexia parent partnership in London Borough of Barnet. He has helped to develop pioneering eye-tracking technology and a range of detailed assessments to better assess the individual needs of his dyslexic patients. His tailored vision therapy and exercises have resulted in significant impacts for his patients, from improved academic results in children to increased capability leading to better career prospects in his adult patients.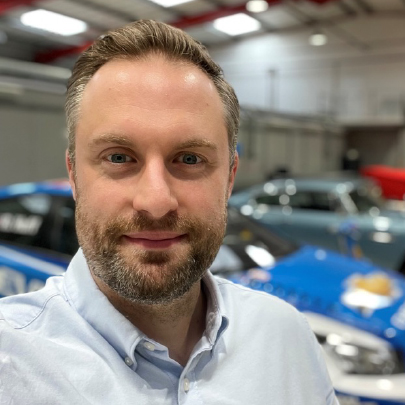 View Bio
Matthew has been a lifelong dyslexic having been statemented at 6 years old. Feeling burnt out by the end of college he left with a BTEC national diploma in engineering and took up a job as a HGV technician, working for Volvo and Mercedes-benz trucks until his mid 20's. Where he left full time employment to study a fast track MEng at Robert Gordon University, "If you had asked the 19-year-old me who left college whether the 31-year-old me would have graduated with a Master's Degree, I would have laughed,; I can't spell, so how the hell am I going to study a university education; that's for clever people." At university he also took part in the MATE ROV competition where his team got to the finals and came back with 3 awards.  
Post his studies he took a 2-year graduate scheme at Siemens, following completion of this he moved to Triumph Motorcycles as a design engineer and pursued his passion for motorcycles and worked on designing a new motorcycle from the ground up. Unfortunately he was made redundant from his dream job in 2020, however he used the time to set up a website Dyslexia Life Hacks (https://dyslexialifehacks.com) which is a collection of hacks tips and tricks he has gathered over the years, to assist fellow dyslexics in their day to day lives at home and at work. There is a podcast series The Dyslexia Life Hacks Show, to help spread a positive message about dyslexia. Matt balances running Dyslexia Life Hacks with his full time job as a senior vehicle design engineer at RML Group.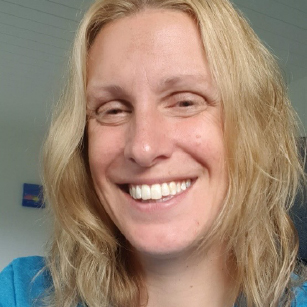 View Bio
Dr Helen Ross is a fully qualified special needs teacher and former SENCO, currently working in a mainstream school in Wiltshire. She also provides expert advice and research consultancy, as well as specialist tuition and CPD, through her own enterprise 'Helen's Place'. Helen is a Trustee of the British Dyslexia Association and is Chair of the Wiltshire Dyslexia Association. She has consulted for the British Dyslexia Association, The Committee for Science and Technology, and Wiltshire Local Authority.  
Helen is an independent researcher. Her research explores stakeholder experiences of SEND provision within the mainstream education sector, focussing on the empowerment of those supporting young people, to help them to take ownership of their own learning. Her research uses methods grounded within Bourdieu's sociological project to explore barriers to participation in learning and engagement with institutions.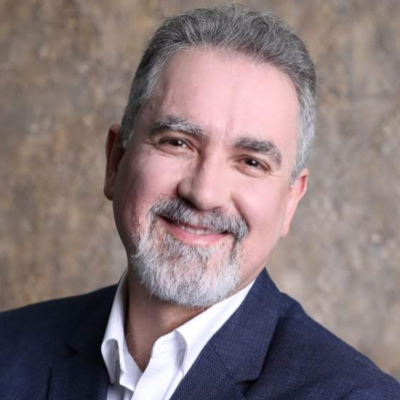 View Bio
Richard has been a licensed Davis Dyslexia Programme Facilitator since 2002. He is also a Davis Workshop Specialist and has delivered lectures and teaching workshops on the Davis methods in countries as diverse as Iceland, Estonia, Ireland, Italy, Portugal, Poland, the United States, India, South Africa, New Zealand and Israel.

For five years, Richard was Special Educational Needs Coordinator at a flourishing independent secondary boarding school in Worcestershire, UK. He is a licensed Specialist SpLD Teacher Assessor. An Oxford-educated linguist with a working knowledge of several European languages, he has developed a specialism in multilingual SpLD assessments for non-native speakers of English who go to school in the UK.

His extensive background in education includes time spent teaching in both the adult and mainstream secondary educational sectors. Richard has a keen interest in holistic approaches to health and learning; alongside his dyslexia work, he has run workshops on effective parent/child communication based on the work of Adele Faber and Elaine Mazlish (How to Talk so Kids Will Listen).

Richard has written articles on the dyslexic learning style for publications as diverse as Literacy Today, Green Parent Magazine and Personnel Today magazine and he has recorded video presentations on dyslexia for the Dystalk project (http://www.dystalk.com). He is author of the popular online course, "Why 'Tyrannosaurus' But Not 'If'?" (http://www.whytyrannosaurusbutnotif.com), a fifteen-part e-mentoring course, based on Davis principles, for teachers of struggling learners. More recently, he has authored a book bearing the same name, which was published in paperback and Kindle edition in July 2017. 
Richard has a developing interest in autism and is a licensed Davis Autism Approach Facilitator and Coach.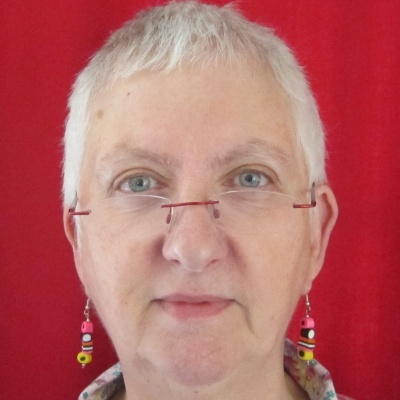 View Bio
Sally is Chair of the British Dyslexia Association's Music Committee – the only such organisation in the world, it is believed! Sally taught music in secondary schools and FE Colleges for 20 years and for the last 17 years has worked as a 1:1 dyslexia support tutor in Higher Education. She has also taught piano, played the French horn orchestrally, been a conductor and for many years sang with the Royal Liverpool Philharmonic Choir.