Speakers, Seminars, Workshops and CPD
At the show you'll be able to attend seminars, workshops, build your CPD portfolio, learn about various types of support and discover the latest developments in the field of dyslexia.
We've put together a fantastic range of speakers across three themes; Education, Parents and Workplace.
Please note, although the Dyslexia Show is free to attend, the free ticket will only allow access to the keynote theatre and exhibition hall. To gain access to the full line up of speakers, you'll need to purchase a ticket. Tickets start from as little as £22 for unlimited full day access.
Click below to discover the speakers in each area.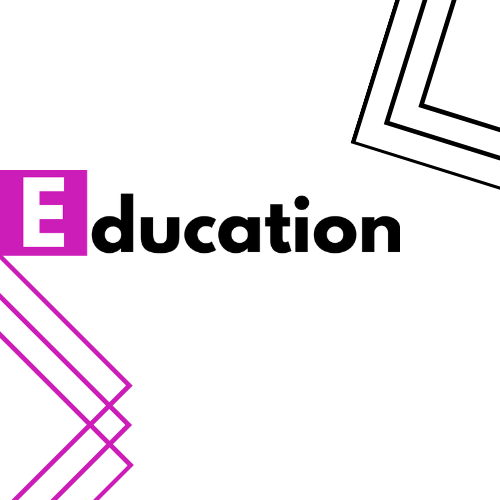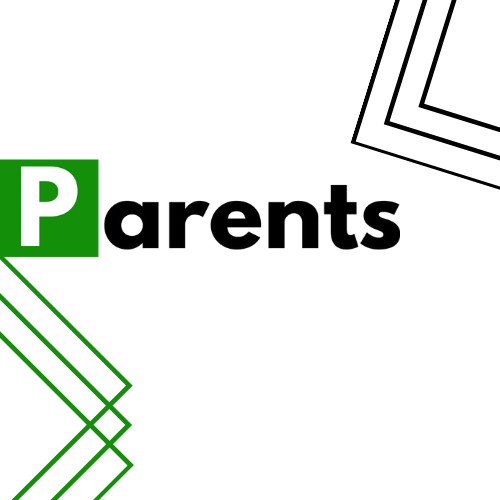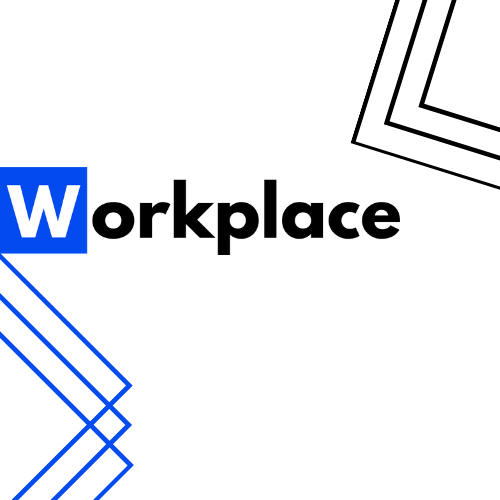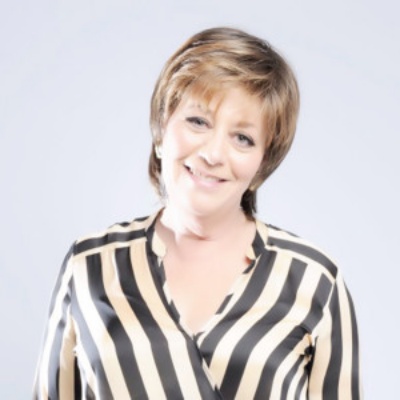 Dyslexia and Auditory Processing: Friday @ 10:30am
Approximately 5% of school-age children have some type of auditory processing disorder and according to the National Institutes of Health, in children with learning difficulties the prevalence of auditory processing disorder has been found to be 43%. In addition, around 50% of children with dyslexia also have coexisting Auditory Processing Disorder" (Auditory Processing Center). The speaker will explain the condition, how it overlaps with dyslexia and how to support children with this condition in school.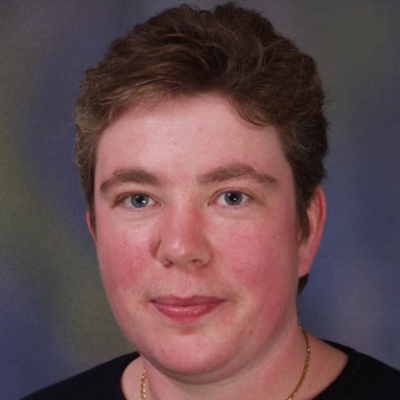 2020 Visions for Dyslexic Students from the Multi-sensory Toolkit: Friday @ 2:45pm
The seminar will be a lively interactive practical presentation which will inspire children with dyslexia to become grade risers and ultimately achieve stellar results. Susie will showcase innovative tried and tested easy-to-replicate 'Multi-Sensory Techniques' from her 'Multi-sensory Toolkit' she uses with her students at The Sixth Form College, Farnborough. Many are now available free on YouTube, as well as in 'The Multi-sensory Toolkit' published by Oaka Books.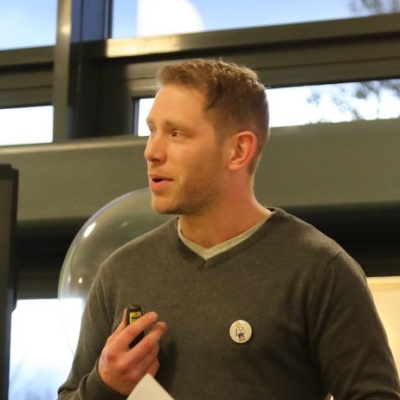 Challenging Behaviour: #flipthenarrative: Saturday @ 1:45pm
During the session, we will look at sharing best practice in understanding human behaviour and how we can support pupils to achieve their potential through nurture, restorative and relational practice.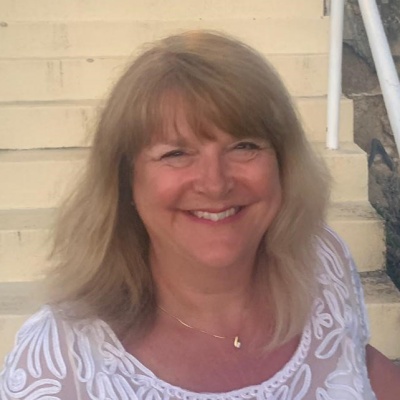 Becoming a confident and competent assessor: Friday @ 12:30pm
Katrina Cochrane will be presenting a guide to be a confident and competent assessor based on 20 years of assessing for dyslexia. Her talk will encompass latest advice from SASC and will address some of the pitfalls to avoid when making an APC renewal. Katrina is an experienced dyslexia specialist who set up her own company Positive Dyslexia Ltd three years ago having been Head of Education and Policy at the BDA. She remains a member of the BDA Accreditation Board and also of SASC.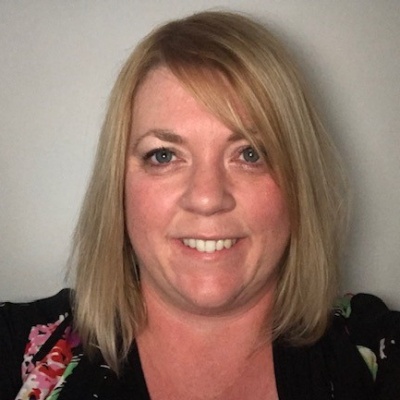 Quality First Teaching Strategies: If it Works for Dyslexic Learners it benefits everyone!: Friday @ 12:30pm
This talk will focus upon simple, practical strategies to support dyslexic learners in the classroom. Not only will the strategies explored support dyslexic learners to maximise their learning and make accelerated progress, they will benefit all learners as part of an inclusive approach. All strategies explored will be simple, effective and easy to deploy on a Monday morning!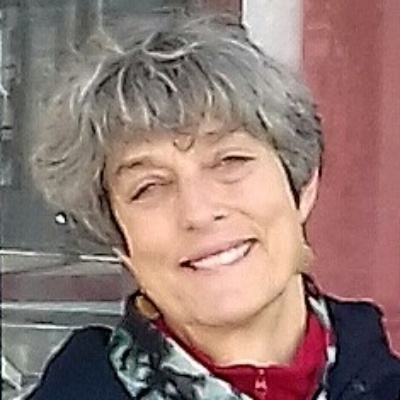 Adolescents with Dyslexia: Risk, Resilience and Opportunity: Saturday @ 2:45pm
Teenagers with dyslexia face special challenges connected with the changes they face physically, emotionally and practically.  Early adolescence may also be the time when dyslexic-type difficulties with literacy and academic work combine with emotional uncertainties to undermine confidence and increase stress.  This session will explore the nature of dyslexic differences at this frequently challenging stage and highlight principles upon which secondary schools and families can provide support.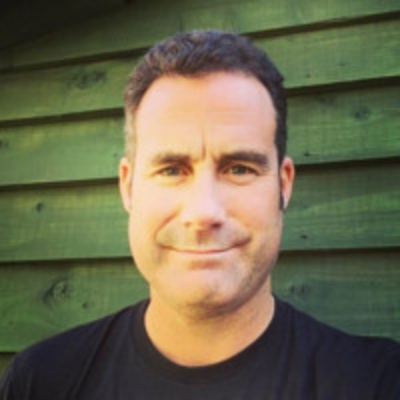 How emotional intelligence can help the parent / teacher relationship when supporting a dyslexic child: Friday @ 11:30am
When negotiating support for a dyslexic child in school the parent/teacher relationship will be affected by thoughts and emotions that come about from experiences of dyslexia. Parenting and Neurodiversity Coach, John Hicks will explore how Emotional Intelligence being used on both sides of the relationship can build more fruitful working relationships that can positively impact the support for a dyslexic child.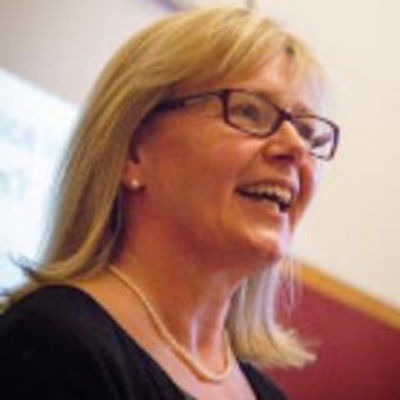 Working Memory? Memory Working?: Friday @ 1:45pm
Research demonstrates a direct link between working memory difficulties and learners' academic attainment. Being aware of these difficulties and how to meet learners' needs is key to learning success. This seminar identifies the barriers that prevent learners with dyslexia from accessing the curriculum.
Thinking is Harder than You Think: Saturday @ 12:30pm
The Education Endowment Foundation (EEF) (2013) findings show that learners make an average of seven months additional progress when metacognition and self-regulation are modelled and taught. Evidence also indicates that teaching metacognitive strategies can be particularly effective for low achieving learners (EEF, 2017). Learners with dyslexia have specific learning difficulties and would benefit from explicit teaching of metacognition and self-regulation. This seminar highlights the importance of developing metacognition in learners with dyslexia and the teaching approaches to accomplish this effectively. Areas of focus include: A brief overview of metacognition and self-regulation, Teaching metacognition using approaches that work for learners with dyslexia, Motivation and self-efficacy.
Don't Forget Mental Health When Supporting Dyslexia: Saturday @ 11:30am
SEN students are 6 times more likely to suffer a mental health illness. This talk will highlight why that is and what we can do about it. It will make practical suggestions as to what we can do to support people with dyslexia and how people will dyslexia can look after their own mental well-being.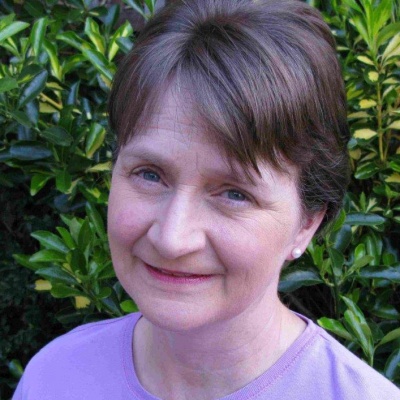 The Importance of Developing Motor Skills for Handwriting: Friday @ 10:30am
One of the common reasons children struggle with handwriting is due to poor motor skills. This informative session explains why developing pre writing skills is important in helping children master handwriting and prevent problems occurring.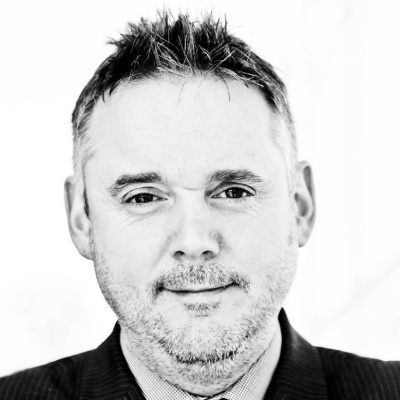 Adventures in Learning: Running to Write: Friday @ 11:30am
Drawing on research and experience, Hywel will share innovative ideas with a storytelling edge. Delegates will leave with tools to draw children into thinking and learning and a renewed enthusiasm for writing. The session will be thoughtful, fun and practical. It'll also be rooted in reality.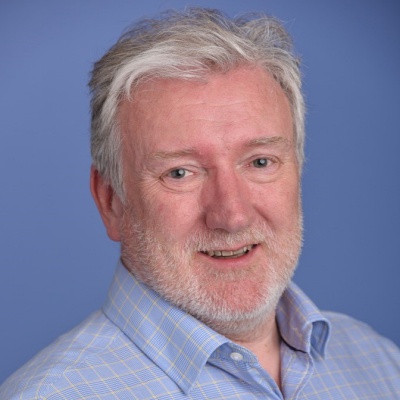 Understanding Dyscalculia and Maths Learning Difficulties: Friday @ 3:45pm
This talk will investigate some of the barriers to learning mathematics, including dyscalculia and dyslexia. This is an introductory talk aimed at parents, students and teachers who want to know more about the causes and indicators of mathematics learning difficulties and what is likely to help support people who struggle in this area.
Maths 4.0: Saturday @ 10:30am
As we move into the fourth industrial revolution how can what we know about the development of arithmetical knowledge and the usefulness of AI informed learning allow us to solve the problem of low numeracy skills. The costs of poor mathematical skills are well evidenced, both for the individual and the country. Can we develop learning platforms and new approaches to teaching that allow us to target precisely the knowledge that learners need to know rather than place them into traditional classes where maths teaching and learning and be challenging.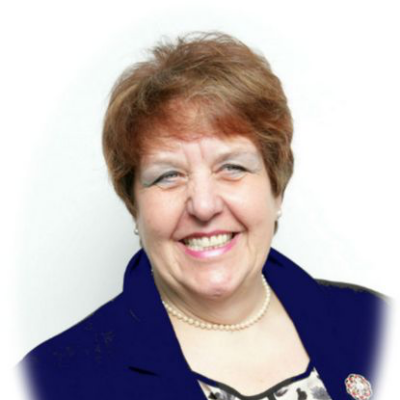 A National SEND Update: Friday @ 12:30pm
During this session I will update delegates on current policy on supporting pupils with SEND from a government, local authority and schools point of view. The session will also offer information about recent or proposed changes that have been announced in the last year including the impact of the changes to the new Ofsted Framework introduced from September 2019.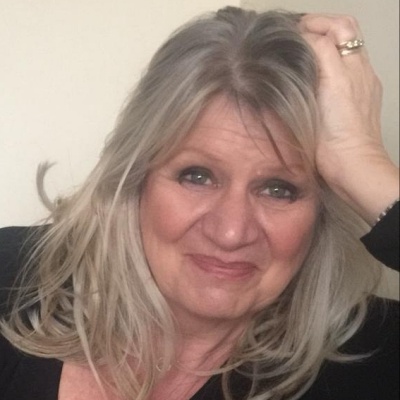 So what's going on? Surviving the Education System.  We all work and live in a relational frame: Saturday @ 12:30pm
This talk will look at the context within which we seek to educate others and the impact it can have on yourself.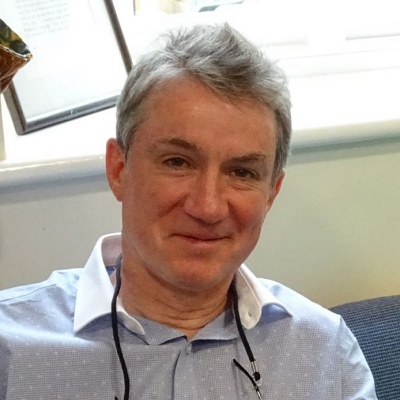 Managing ADHD: Saturday @ 11:30am
Attention Deficit Hyperactivity Disorder is a term used to describe a spectrum of Learning, Behavioural and Socialisation differences. It is estimated to affect between 5 to 8% of the population and can result in significant long term difficulties for the individuals concerned, their families and for society as whole. This presentation will consider how to best support individuals with symptoms of ADHD and co-existing conditions and will outline a range of strategies to deal with difficult, disruptive and defiant behaviours.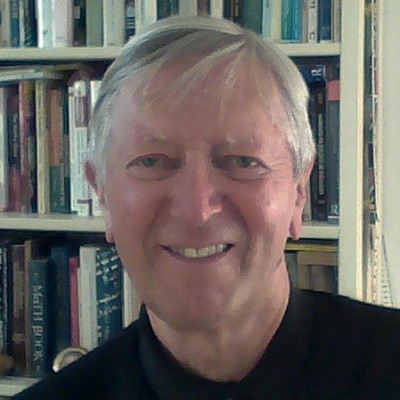 The role of materials and visual images in teaching maths: Friday @ 10:30am
Key figures in the history of maths, such as Bruner and Cockcroft, have written about the vital role materials and visual images play in learning maths. My forty years of experience of teaching and researching in the maths for special needs field has taught me that these 'aids to learning' are essential for students with dyscalculia and maths learning difficulties, but also are beneficial to all learners. The session will look at practical examples of the use of these aids to develop maths skills and concepts from counting to algebra (via fractions!)  
Diagnosing dyscalculia and maths learning difficulties: Friday @ 1:45am
This session will look at a protocol for diagnosing maths learning difficulties and dyscalculia and how to use a clinical approach to maximise the information gathered and interpreted. The tests and activities discussed are taken from the best selling diagnosis manual, 'More Trouble with Maths.'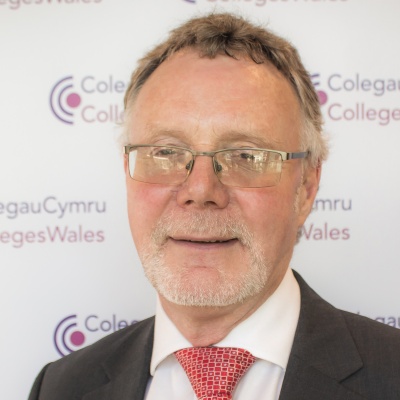 Can't write, won't write – and you can't make me: Friday @ 11:30am
Building on Neil's workshops and webinars around developing narrative and fiction, this presentation uses the same strategies to model ways to develop discussion/discursive writing and persuasion with our reluctant writers. As ever, the strategies are firmly based on the psychology of learning and, in particular, on multi-sensory ways to defeat the "forgetting curve", something which is reported to limit the effectiveness of popular whole class extended writing approaches for students with issues around working memory and speed of processing.
Get it right for the Dyslexia Spectrum – get it right for all: Saturday @ 10:30am
This presentation models a number of high impact, evidence validated whole class accommodations that accelerate the learning of all in a class while being especially effective for those students who think faster than they read, write, spell and get ideas down on paper with potential gains of up to 20 months progress in 12, these inclusive habits of outstanding teachers empower teachers to help individuals without always needing to give individual help and contribute to closing the learning gap. Target audience: KS1-KS4+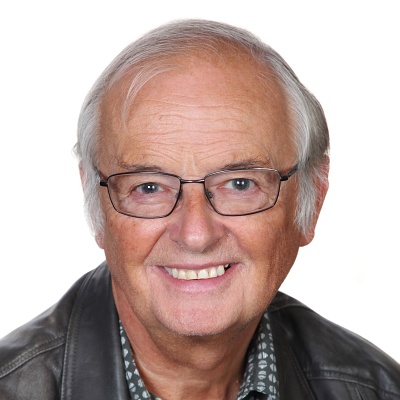 Sometimes it's not just the words that cause reading difficulties, but the white page they're printed on: Saturday @ 1:45pm
Bob Hext began teaching English and French in 1973 and made a career change to SEN in 1987. He used a lot of games in his work as a French teacher, and applied the same approaches when working with dyslexic children, launching Crossbow Education in 1993 with two of the games he had developed with his students. He continued to teach part-time until 2004, when he and his wife Anne designed the eye level reading ruler. The immediate popularity of the reading rulers showed them just how many dyslexic people also suffered from visual stress symptoms, and in consultation with a professor of visual science Crossbow extended their visual stress range to include full-sized coloured  overlays, monitor overlays, tinted stationery, and screen tinting software. Over 2 million reading rulers have now been sold all over the world, and Bob has spoken on visual stress at conferences in the UK, Ireland and the UAE.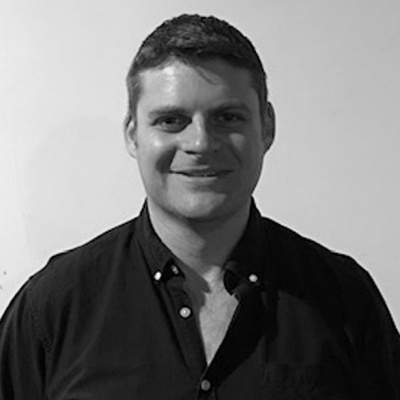 Using Technology to Beat Your Barriers: Friday @ 2:45pm
Everyone has aspects of life which they find challenging. These are your barriers and they get in the way. They might get in the way of learning or communicating. They might get in the way of getting to places on time or getting places at all. In this session Adam Gordon will discuss how technology can help remove, overcome or work around our barriers. We will look at the broad range of ways technology can assist inclusion for EVERYBODY. There will be some specific examples of tech which you might be able to take into your classroom next week without spending a penny.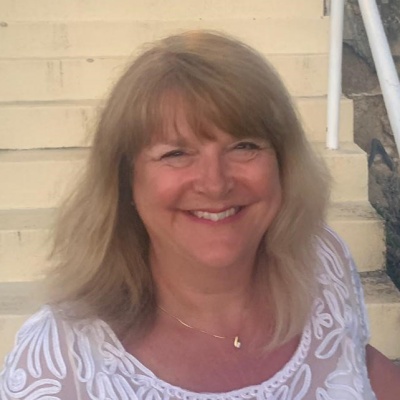 Becoming a confident and competent assessor: Saturday @ 1:45pm
Katrina Cochrane will be presenting a guide to help parents about what dyslexia is and how to support their child with this SpLD. Resources and tips will be mentioned as well as signposting for parents about additional support. Katrina is an experienced dyslexia specialist who set up her own company Positive Dyslexia Ltd three years ago having been Head of Education and Policy at the BDA. She has a son with dyslexia and dyspraxia.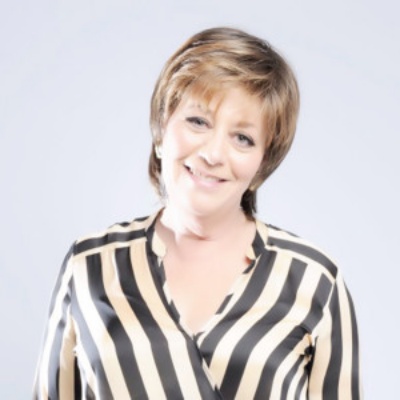 Dyslexia and Glue Ear: Hearing .. Speech .. Learning: Friday @ 10:30am
Approximately 5% of school-age children have some type of auditory processing disorder and according to the National Institutes of Health, in children with learning difficulties the prevalence of auditory processing disorder has been found to be 43%. In addition, around 50% of children with dyslexia also have coexisting Auditory Processing Disorder" (Auditory Processing Center). The speaker will explain the condition, how it overlaps with dyslexia and how to support children with this condition in school.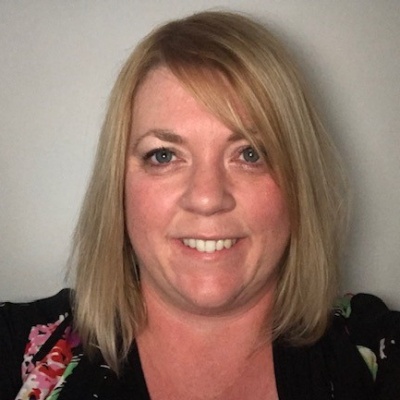 Making Spellings Stick: How to Make Learning to Spell Fun!: Friday @ 2:45pm
This talk will focus upon multi-sensory, fun, memorable and easy strategies that parents can use to support their children in learning to spell tricky words using things that they have at home in a new and innovative way. Lots of practical approaches will be demonstrated.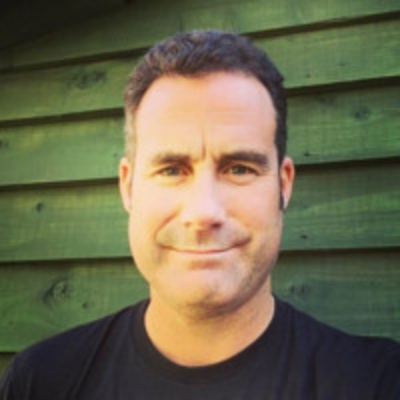 How Can I Boost My Child's Self-Esteem? Tips For Parents From A Parent: Friday @ 1:45pm
Many dyslexic children are at risk of developing a poor self-esteem, which often comes from their experiences within education, if they find that they are working at a level of attainment that is easily surpassed by their peers.  With schools constantly assessing the performance of pupils on areas of education that are experienced as weaknesses when dyslexic, a child can start to feel that they are not good enough and lose hope. John Hicks, a parent of two neurodiverse daughters will share insights about his own experiences within his family with self-esteem and what worked in empowering his children to be the best that they can be.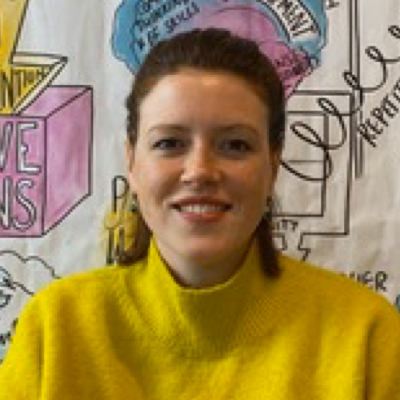 Executive Functions are the Cogs behind Cognition: Neuroplasticity, Executive Functions, Dyslexia and Neurodiversity: Saturday @ 2:45pm
Executive functions are the brain processes needed to develop strong character, resilience and metacognition in children and young people. They are responsible for our thinking, feeling and our actions, they are the cognitive processes which allow us to filter distractions, prioritise tasks, set and achieve goals, and control impulses. These are many of the skills that underpin learning and behaviour, and enable young people to function with a reasonable degree of independence.  People with executive function challenges for example with dyslexia, dyspraxia, ADHD, and ASC, can struggle with their executive functions such as with planning and prioritising, organisation, time management, working memory, sustained attention, impulse control, frustration tolerance and emotional regulation.  Equally young people from lower social economic status, and or have experienced trauma, their executive function may be challenged. We need these skills in order to flourish in life, poor executive functioning can negatively impact on academic achievement, job outcomes and emotional wellbeing. The talk will focus on neuroscience neuroplasticity, executive functions and where they take place in the brain and how executive functions impact learning, self regulation, resilience, metacognition, and ultimately character.  Imogen will explore, recognise and explain the different approaches to explicitly developing executive functions which can be employed in the home, classrooms, higher education, work, and transitions. The Connections in Mind Foundation feel it is a democratic imperative that we explicitly work with ALL children, young people and adults to improve their executive functioning so that they learn the tools they need to flourish.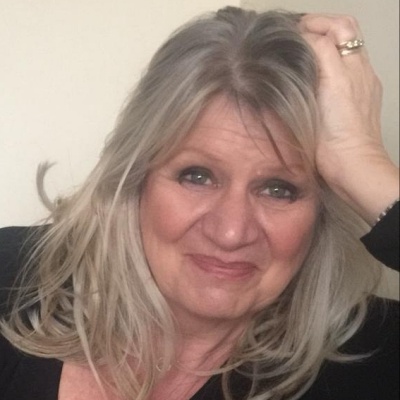 The Emotional Rollercoaster of Dyslexia and what you can do about it.  It can feel very isolating to be in the support role of parenting someone with dyslexia: Saturday @ 12:30pm
This talk will look at helpful interventions and strategies to understand why family members react in the way they do, shared experiences and what you can put in place to minimise stress and anxiety.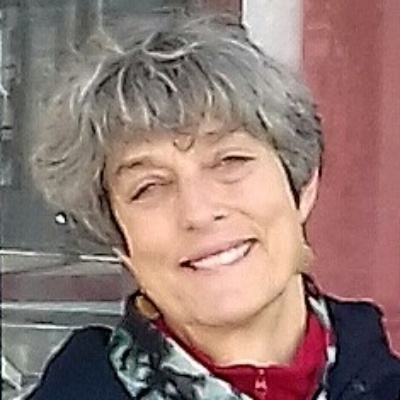 Searching for the Hero in your Dyslexic Adolescent: Saturday @11:30am
Not always easy to get on with – your dyslexic adolescent – but you can guarantee that if you are feeling bad, your child will probably be feeling worse …. The transition from primary to secondary school is often a challenge but it is sod's law that it should coincide with that tumult of change that heralds the start of adult life. This talk will pinpoint the ways in which dyslexia and changing school demands can heap up the stress and how we, as parents, can help our children (and ourselves) to navigate these sometimes troubled waters.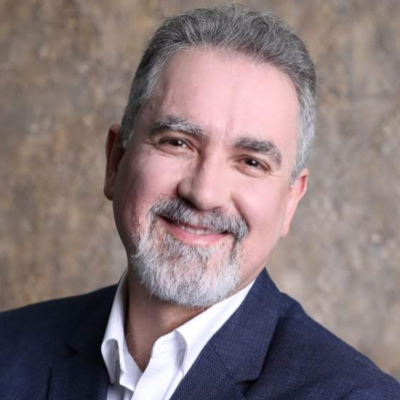 Why Tyrannosaurus But Not If: The Role of Meaning in Dyslexic Learning: Saturday @11:30am
Richard has been a licensed Davis Dyslexia Programme Facilitator since 2002. He is also a Davis Workshop Specialist and has delivered lectures and teaching workshops on the Davis methods in countries as diverse as Iceland, Estonia, Ireland, Italy, Portugal, Poland, the United States, India, South Africa, New Zealand and Israel.
For five years, Richard was Special Educational Needs Coordinator at a flourishing independent secondary boarding school in Worcestershire, UK. He is a licensed Specialist SpLD Teacher Assessor. An Oxford-educated linguist with a working knowledge of several European languages, he has developed a specialism in multilingual SpLD assessments for non-native speakers of English who go to school in the UK.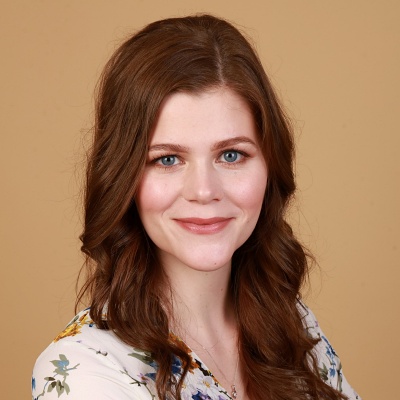 Navigating the SEN maze: entitlement, provision and Appeals: Friday @ 12:30pm & Saturday @1:45pm
Hayley Mason is a Director and Senior Solicitor at SEN Legal Ltd who represents clients nationally. Hayley has successfully acted for parents across numerous Local Authority areas.  Her work includes anything in the sphere of special educational needs – from obtaining an EHC Needs Assessment to getting a specialist independent Dyslexia setting named in Section I of child's EHC Plan, funded by the Local Authority. SEN Legal have a current success rate of 97%.
Hayley has done lots of work in the area of specific learning difficulties, including working with the British Dyslexia Association on their 'pop up' roadshows across the country. As part of her pro-bono work, Hayley seeks to raise awareness of specific learning difficulties and parental rights. There is so much misinformation out there in relation to specific learning difficulties, Hayley seeks to demystify the law it in a parent friendly, approachable way.
Hayley is also a columnist for the parent group 'Special Needs Jungle.'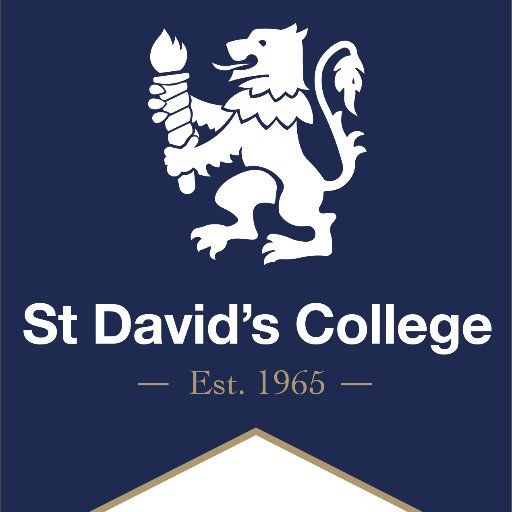 St David's College: Saturday @11:30am
St David's College has a 50 year success story founded on a visionary approach to education. We are a mainstream independent boarding and day school educating children from 9 to 19 years of age. Through partnership with parents we discover the gifts of each child, remove the barriers to learning and lead young people to realise their full potential. Our highly regarded SEN provision, helping those with dyslexia and associated learning needs, works seamlessly in our mainstream environment.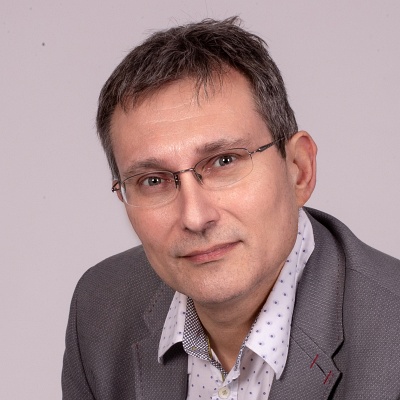 Microsoft – Our continued story on Disability Inclusion: Friday @ 10:30am
Michael's humble beginnings, at Atari Computers, brought him to Microsoft in 2001. There, working in Services, he gained a technology innovation award less than a year later. Demonstrating the business benefit of accessibility, his role at Microsoft also evolved.  He has continued to gain awards and recognition across all industry sectors.
Now as Digital Inclusion Lead at Microsoft UK Enterprise Services, Michael observed that barriers to Digital Transformation had to be overcome to reach promised business value. Accessibility is one of these barriers.
Using his creative neuro-diverse thinking and passion for inclusion, Michael created the Digital Inclusion offering, helping organisations gain greater business advantage, embedding this in their transformational journeys.
Michael also chairs Microsoft's UK Disability Employee Resource Group and was invited to 10 Downing Street to present his views on bringing disabled talent into work.
Recently, Michael received Microsoft's highest Platinum Club award for his work in disability inclusion.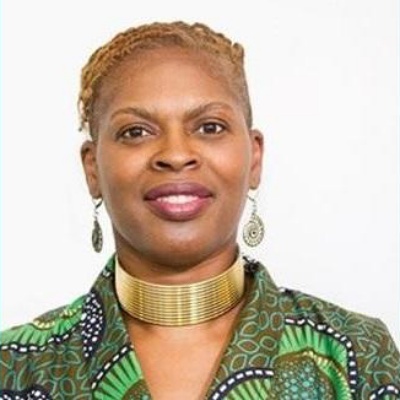 Neurodiversity at Work: why race matters: Saturday @ 12:30pm
Jannett Morgan is a trainer, consultant and coach with over twenty years' experience working in further and higher education. JM Learning & Skills provides leadership and management training solutions for a range of organisations in the UK and overseas.
Jannett's unwavering focus is on the empowerment and promotion of talented individuals from marginalised and under-represented groups. Since 1998, Jannett has supported students, employees and entrepreneurs with 'hidden' disabilities, mainly the neurodivergent learning differences of dyslexia and dyspraxia. Jannett has tutored at several London universities and delivered Continuing Professional Development (CPD) sessions for tutors and non-specialists. In the workplace, JM Learning & Skills works strategically with line managers and senior leaders to build more inclusive workspaces. This includes specialist workplace strategy coaching, neurodiversity awareness training for managers and staff, keynotes and panel contributions, along with supervision for tutors wishing to transition to workplace provision.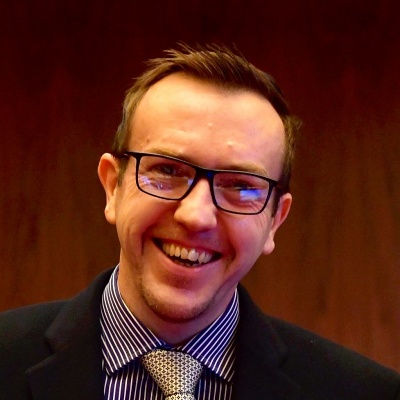 Creating a dyslexia friendly environment in the workplace: Friday @ 2:45pm
Neil Milliken is Global Head of Accessibility at Atos, an invited expert for the W3C Cognitive Accessibility Taskforce , member of the Atos Scientific Community & Atos Distinguished Expert.
He is co-founder of AXSChat Europe's largest twitter chat with a focus on Accessibility & Inclusion.
Neil is a member of the Board of Directors for WID & Chair of the Diversity Board for Institute of Coding.
Neil was named in the top ten of the Shaw Trust Disability Power 100 list in 2018.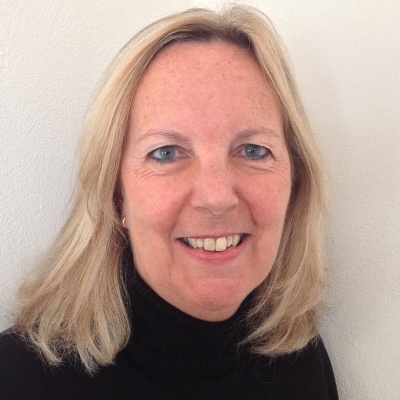 Dyslexia in the Workplace…The Pride and the Prejudice: Friday @ 11:30am
A workplace dyslexia /neurodivergence consultant view of the current situation across a range of workplaces. Taking in different perspectives and considering what could be done, and what is being done, to encourage and guide more employers towards becoming dyslexia/neurodivergent-friendly workplaces.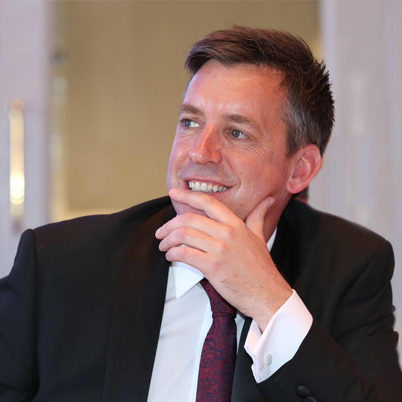 From Fear to Fulfilment –  An Inspirational Story of Overcoming Adversity: Saturday @ 11:30am
Darren Clark co-founded the spotless group nearly nine years ago, which today focuses on providing quality training support for businesses, and more recently co-founded the Global Dyslexia Group. The GDG enable and qualify employers globally to become SpLD inclusive and support their employees with learning differences. The dyslexia group also works with schools and parents all over the world to ensure that families from all countries get the support they deserve, with their engaging and educational schools programme, and parent pop up sessions. Alongside all of this, Darren is working with a film production company on a hard-hitting documentary that examines how dyslexia is perceived within different cultures. His story is unique, despite a difficult childhood of being the victim of vandals, criminals and bullies and unable to complete any significant schooling due to undiagnosed dyslexia, Darren will share how he rose from this adversity and the stereotyping of the estate he grew up on to become a successful, serial entrepreneur who is known worldwide for his charitable work and business. Darren will also share how his journey of undiagnosed dyslexia (until the age of 37) meant that he had to work even harder within his career and business, how due to this he fought constant stress and bouts of depression, but determination and perseverance continues to drive him forward in his life. Darren's story inspires, motivates and educates, and you cannot fail but be moved by his truly personal account of success through adversity.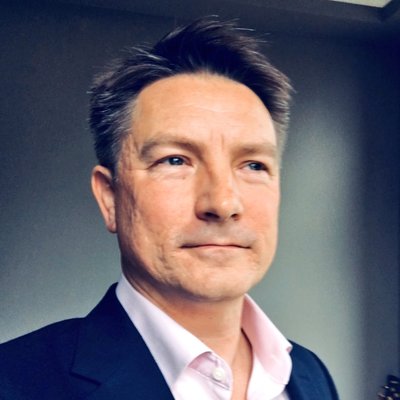 Competitive Advantage through Different Thinking Rise of the Chief Neurodiversity Officer : Friday @ 10:00am
Looking through the eyes of a dyslexic, John Levell will discuss: There are numerous examples of successful brands and organisations created by the "different thinking" that neurodiverse individuals can provide. So, what does that look like at small scale or for large employers? And, if neurodiversity is so great, what is the real experience of the individual how can we get over the day-to-day difficulties we face working in a world designed for the neurotypical?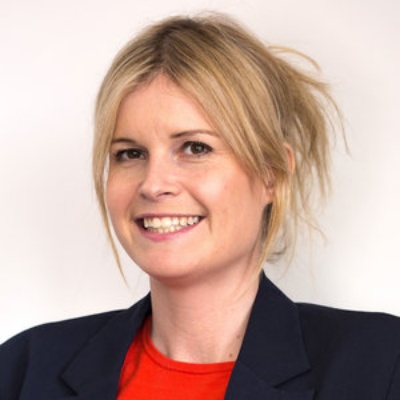 Intersectionality, Hidden Journey and Future Directions for Neurodiversity in the Workplace: Friday @ 1:45pm
Nicola James is a Chartered Occupational Psychologist and a neurodiverse individual. She will be discussing intersectionality, the hidden journey of neurodiversity and the future directions within the workplace. This will include a look at gender differences, issues around disclosure, socio-economic status and race. The discussion will include case studies around a person's hidden journey from childhood, through to their work-life, as well as future directions and implications for the neurodiversity field.
It is free to attend the Dyslexia Show.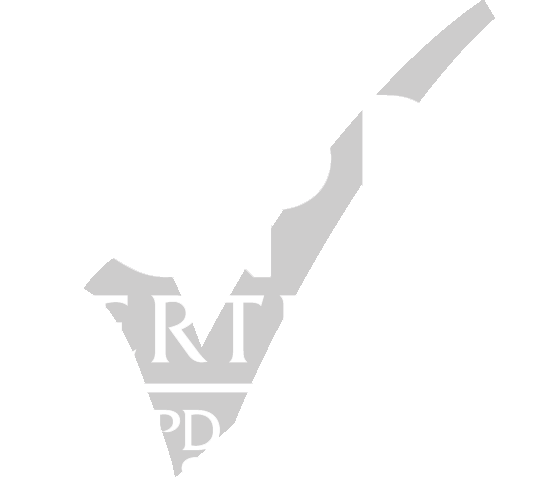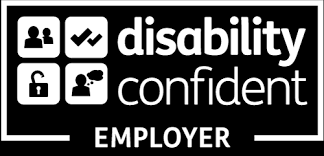 Event Location
Hall 11
Birmingham NEC
North Avenue
Marston Green
Birmingham
B40 9AD
Opening Times
Fri 25th Sept - 9:30 - 17:00
Sat 26th Sept - 9:30 - 16:00
Company Information
Dyslexia Show Limited
Future Business Centre
Kings Hedges Road
Cambridge
CB4 2HY
Reg: 11924693
Tel: 0330 088 7985 
Email: hello@dyslexiashow.co.uk