Free sessions taking place Staurday designed for Parents and young people
Calibre Audio
Presented by: Anthony Kemp
 How Audiobooks can support learning for children with dyslexia and encourage reading for pleasure 
A recent study commissioned by Calibre with a secondary school and a leading university, highlighted the power of audiobooks in supporting the learning of children with dyslexia. This workshop will discuss and explore the use of audiobooks in supporting educational achievement and wellbeing for children with dyslexia.

Claro
Presented by: Philip Burgin
You have students with dyslexia and other reading and writing difficulties: we have software on every platform that can help, but there is so much of it! During the workshop, we will demonstrate to you the main features of ClaroRead and focus on how it can be used in the classroom and during exams.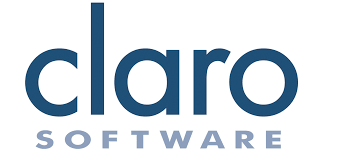 Toucan Education
Presented by: Philippa Vince
The workshop will focus on helping children and parents understand how daily life can be impacted by dyslexia and how to implement strategies to help with this. It is a practical and interactive session.

Dekko
Presented by: Rossie Stone
Learning to communicate through comics 
Rossie Stone is the creator and founder of Dekko Comics Ltd, a company that turns schoolwork and other complex information into pure entertainment. Rossie is dyslexic and struggled with understanding and retaining his schoolwork when he was younger.  
Through his love of comics, Rossie came up with a self-embracing technique that helped him overcome his difficulties and attain his first Grade A – by having fun. 
In this workshop, Rossie will explain how his struggles helped him become the creator of hilarious educational comic books.  He will demonstrate the technique for you, and everyone will be encouraged to join in and create their own comic. NO DRAWING TALENT IS REQUIRED! 
By turning information into a fun story with pictures and a memorable narrative – you can learn anything at all, without the need for boring textbooks!