Dyslexia Show is proud to announce that Microsoft is our Lead Digital Sponsor.
Microsoft's mission is to empower each learner and educator on the planet to achieve Microsoft's mission is to empower every person and every organisation on the planet to achieve more. The company believes that every student and every educator deserve the resources and support they need to fully engage in learning and so inclusion forms the heart of everything the organisation creates. Microsoft is focused on developing non-stigmatising tools to support those with dyslexia and other accessibility needs. We are delighted that the company is continuing to raise awareness of these solutions by supporting Dyslexia Show 2022.
"I've followed the work of Microsoft very closely since 2016 when I first saw Learning Tools as a plugin for OneNote and seeing a tool which is freely available built into Microsoft 365 it's truly amazing! Having Microsoft at Dyslexia Show 2022 and supporting our digital efforts is incredible for the show and the wider community"

Arran Smith, Show Director.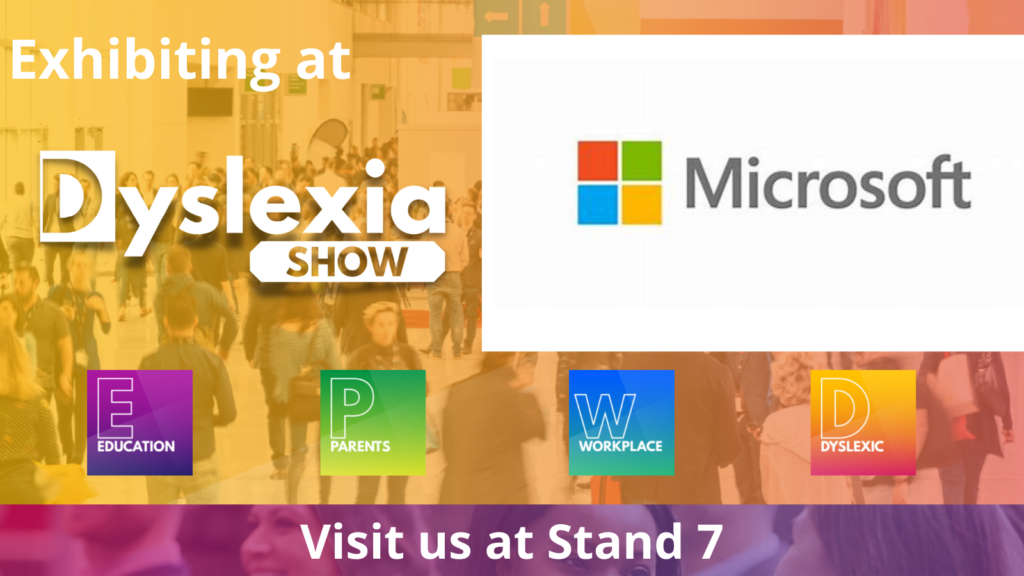 Microsoft will have a showcase stand with a number of devices on display, including the brand-new Microsoft Surface SE built for education, as well as a number of other activities taking place throughout the event and online.
To find out more information about Learning Tools and its Surface devices, visit Microsoft at stand 7.