Our Dedicated Workplace Inclusion Event
Our dedicated Workplace Inclusion event is ideal for those who want to increase their understanding of working with and supporting employees with a range of neurodiverse conditions such as dyslexia, ADHD, autism, mental health and more.
The Workplace Inclusion event is ideal for Diversity and Inclusion Professionals, HR Managers, Equality Managers, Access to Work/Needs Assessors and anyone who wants to grow their knowledge of the reasonable adjustment process and your obligations as an employer under the Equality Act.
Why Attend the Dyslexia Show
"We've not just got people talking about dyslexia, we've got people talking about neurodiversity."
Arran Smith, Dyslexia Show Founder & Dyslexic
Unique Opportunities for HR and Inclusion Professionals
The Dyslexia Show Workplace Inclusion area offers unique opportunities to:
> Network and discuss ideas with colleagues from BBC, NHS, Sainsbury's, DWP, Lloyd's Banking Group, Unilever, VISA, American Express, Barclays, Ernst & Young, DWP and many others.
> Hear from leading voices in workplace inclusion including: Michael Vermeersch, Digital Inclusion Lead at Microsoft UK, Neil Milliken, Global Head of Accessibility at Atos, Nicola James, CEO of Lexxic and John Levell, joint chair of the British dyslexia Association.
> Meet a range of exhibitors specialising in workplace inclusion support, including Dyslexia Box, Lexxic, Enabling Technology, Recite Me, Office for National Statistics and many more.
Workplace Inclusion Seminars
We've put together the most comprehensive line-up of industry recognised  experts in the field of workplace inclusion.
All seminars are CPD (Continuing Professional Development) accredited. You will receive a CPD certificate for each seminar you attend.
You will need to purchase a day ticket to attend the seminars. Day tickets are only £49 and you will be able to attend all seminars on that day.
1 Day Ticket
1 Day Ticket (Fri or Sat)

All Workplace Seminars

Free Coffee & Tea
2 Day Ticket
2 Day Ticket (Fri & Sat)

All Workplace Seminars

Free Coffee & Tea
1 Day - On the Door
1 Day Ticket

All Workplace Seminars

Free Coffee & Tea
Day 1 – Friday 20th March
Microsoft – Our Continued Story on Disability Inclusion
By Michael Vermeersch, Microsoft
Click HERE to read the full description.
Disability Inclusion in the workplace allows organisations to play a leading role in changing attitudes for the better. They change behaviour and culture in their own businesses, networks and communities. If a business is confident on the subject of disability, it attracts a diverse workforce; it increases workplace productivity; it improves its customer experience hugely; it innovates. Learn how and why to embrace disability as talent.
Dyslexia in the Workplace. The Pride and the Prejudice
By Janette Beetham, Right Resources
Click HERE to read the full description.
A workplace dyslexia /neurodivergence consultant view of the current situation across a range of workplaces. Taking in different perspectives and considering what could be done, and what is being done, to encourage and guide more employers towards becoming dyslexia/neurodivergent-friendly workplaces.
Workplace Inclusion – Time to Get Serious
By Iain Barrett & Julian John, RBLI
Click HERE to read the full description.
Inclusion in the workplace is often preceded by diversity – but why? And, it is increasingly common to set-up exclusive groups within organisations – but this surely opposes inclusion? This discussion will explore the conflictions in organisational policies, challenge the status quo and provide some insight into developing inclusive workplace cultures and how this also creates opportunities to improve the 'bottom line'. 
Intersectionality, Hidden Journey and Future Directions for Neurodiversity in the Workplace
By Nicola James, Lexxic
Click HERE to read the full description.
Nicola James is a Chartered Occupational Psychologist and a neurodiverse individual. She will be discussing intersectionality, the hidden journey of neurodiversity and the future directions within the workplace. This will include a look at gender differences, issues around disclosure, socio-economic status and race. The discussion will include case studies around a person's hidden journey from childhood, through to their work-life, as well as future directions and implications for the neurodiversity field.
Creating a Dyslexia Friendly Environment in the Workplace
By Neil Milliken, Atos
Click HERE to read the full description.
This talk will examine how organisations large and small can implement policies and use technologies to help people make the most of their abilities.  Often corporate environments are tricky places for people with dyslexia through a combination of design, application of technology and understanding of individual needs we can enable people to perform. 
Panel Discussion
By Panel
Click HERE to read the full description.
Day 2 – Saturday 21st March
Competitive Advantage through Different Thinking: 

Rise of the Chief Neurodiversity Officer
By John Levell, British Dyslexia Association
Click HERE to read the full description.
Looking through the eyes of a dyslexic, John Levell will discuss:
There are numerous examples of successful brands and organisations created by the "different thinking" that neurodiverse individuals can provide.  So, what does that look like at small scale or for large employers?  
And, if neurodiversity is so great, what is the real experience of the individual how can we get over the day-to-day difficulties we face working in a world designed for the neurotypical?
From Fear to Fulfilment –  An Inspirational Story of Overcoming Adversity
By Darren Clark
Click HERE to read the full description.
Darren Clark co-founded the Spotless Group nearly nine years ago, which today focuses on providing quality training support for businesses, and more recently co-founded the Global Dyslexia Group. The GDG enable and qualify employers globally to become SpLD inclusive and support their employees with learning differences. The Dyslexia Group also works with schools and parents all over the world to ensure that families from all countries get the support they deserve, with their engaging and educational schools programme, and parent pop up sessions. Alongside all of this, Darren is working with a film production company on a hard-hitting documentary that examines how dyslexia is perceived within different cultures. His story is unique, despite a difficult childhood of being the victim of vandals, criminals and bullies and unable to complete any significant schooling due to undiagnosed dyslexia, Darren will share how he rose from this adversity and the stereotyping of the estate he grew up on to become a successful, serial entrepreneur who is known worldwide for his charitable work and business. Darren will also share how his journey of undiagnosed dyslexia (until the age of 37) meant that he had to work even harder within his career and business, how due to this he fought constant stress and bouts of depression, but determination and perseverance continues to drive him forward in his life. Darren's story inspires, motivates and educates, and you cannot fail but be moved by his truly personal account of success through adversity.
Neurodiversity at Work: Why Race Matters
By Jannett Morgan
Click HERE to read the full description.
What happens when discrimination based on visible difference (i.e. race) meets discrimination based on hidden difference (e.g. dyslexia)? Even for those of us believe in equality, talking about race is difficult. Drawing on case studies from her 20 years' experience as a specialist tutor and workplace coach , Jannett's talk takes an intersectional approach to neurodiversity, specifically highlighting the rarely heard experiences of dyslexic/dyspraxic employees of African and Caribbean heritage.
Stress and SpLDs in the Workplace
By Dr Deborah Leveroy
Click HERE to read the full description.
Stress and anxiety are common experiences for people with a Specific Learning Difference (SpLDs).
This workshop will explore SpLD stress triggers and characteristics in the workplace, and practical strategies for organisations/managers to adopt to reduce stress triggers and the stress response.
The Advantages of Workplace Strategy Coaching
By Guy Brewer, GoLexia
Click HERE to read the full description.
We are delighted to announce Dyslexia Box as the sponsor of our Workplace Inclusion event. Dyslexia Box are workplace adjustment specialists and work with organisations of all sizes to support employees with a range of neurodiverse conditions.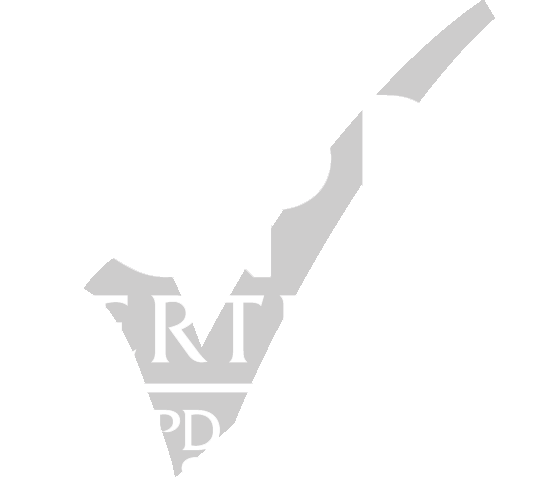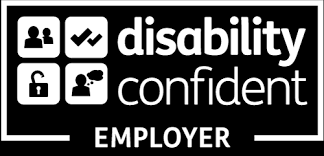 Event Location
Hall 11
Birmingham NEC
North Avenue
Marston Green
Birmingham
B40 9AD
Opening Times
Fri 25th Sept - 9:30 - 17:00
Sat 26th Sept - 9:30 - 16:00
Company Information
Dyslexia Show Limited
Future Business Centre
Kings Hedges Road
Cambridge
CB4 2HY
Reg: 11924693
Tel: 0330 088 7985 
Email: hello@dyslexiashow.co.uk